Although it's pretty rare to find us leaving a bottle of wine unfinished, it does occasionally happen. And in these moments, we find ourselves trying to figure out how that tiny cork got into that even tinier bottle neck in the first place because now that it's out, it's sure not going back in.
And so, the wine gods invented wine stoppers. Useless as they do sometimes seem, they possess a real utilitarian purpose as well as, occasionally, an aesthetic purpose. Have you seen this velociraptor bottle stopper? Wine + Dinosaurs = Awesomeness. And if pre-historic creatures aren't really your speed, there are plenty more to choose from. Check 'em out.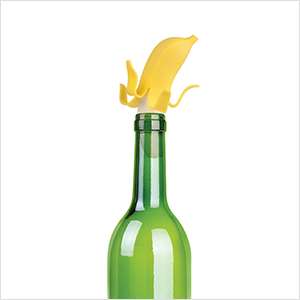 This one is a personal fave. Casually leave it out on the counter and see if your drinking companions can figure out what it's for. An adorable little bottle stopper is the last thing they'll suspect.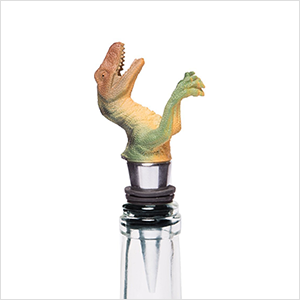 As previously stated, dinosaurs are the coolest ever – why would you stop your wine with anything less cool?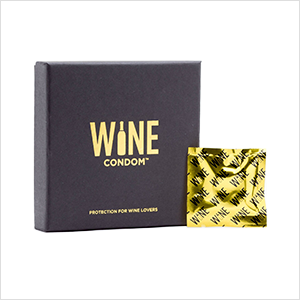 If "non-traditional" is more your style, we've got you covered – literally. These Wine Condoms go over the top of your bottle, tightly sealing in all the goods while simultaneously looking super hilarious.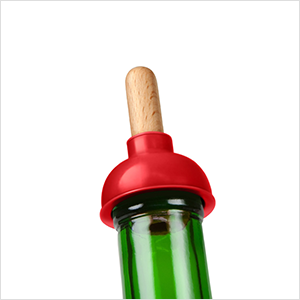 Want to take some of the pretentiousness out of your wine? This plunger will serve you well. Use it on all of your nicest bottles to show them that they may be fancy, but they're not above potty humor.
Oh you fancy, huh? Add some serious bling to your bottle with this diamond bottle stopper. Your wine will fancy so you can feel fancy too.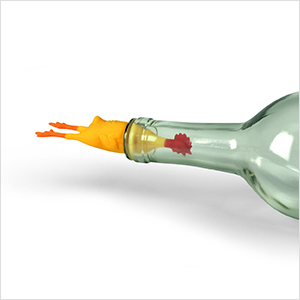 Once you've seen it in action, you'll never want to stop your bottles with anything other than a rubber chicken. It's an absurd little bird that will surely give your guests something to squawk about.
thebacklabel occasionally features products that we think are totally awesome. We do sometimes partner with these brands in order to make our coverage possible and may also receive a share of your purchases.