In need of a last-minute holiday gift? Booze is a win-win gifting situation – everyone drinks it, and maybe the recipient will pop open the bottle and share with you. Whether you need a holiday gift for a vodka connoisseur or a wine-lover, these limited edition boozy bottles are sure to impress…and they're already perfectly packaged, so no gift-wrapping is necessary. Easy, breezy, booz-i-ful.
Chandon x Rebecca Minkoff Limited Edition Rosé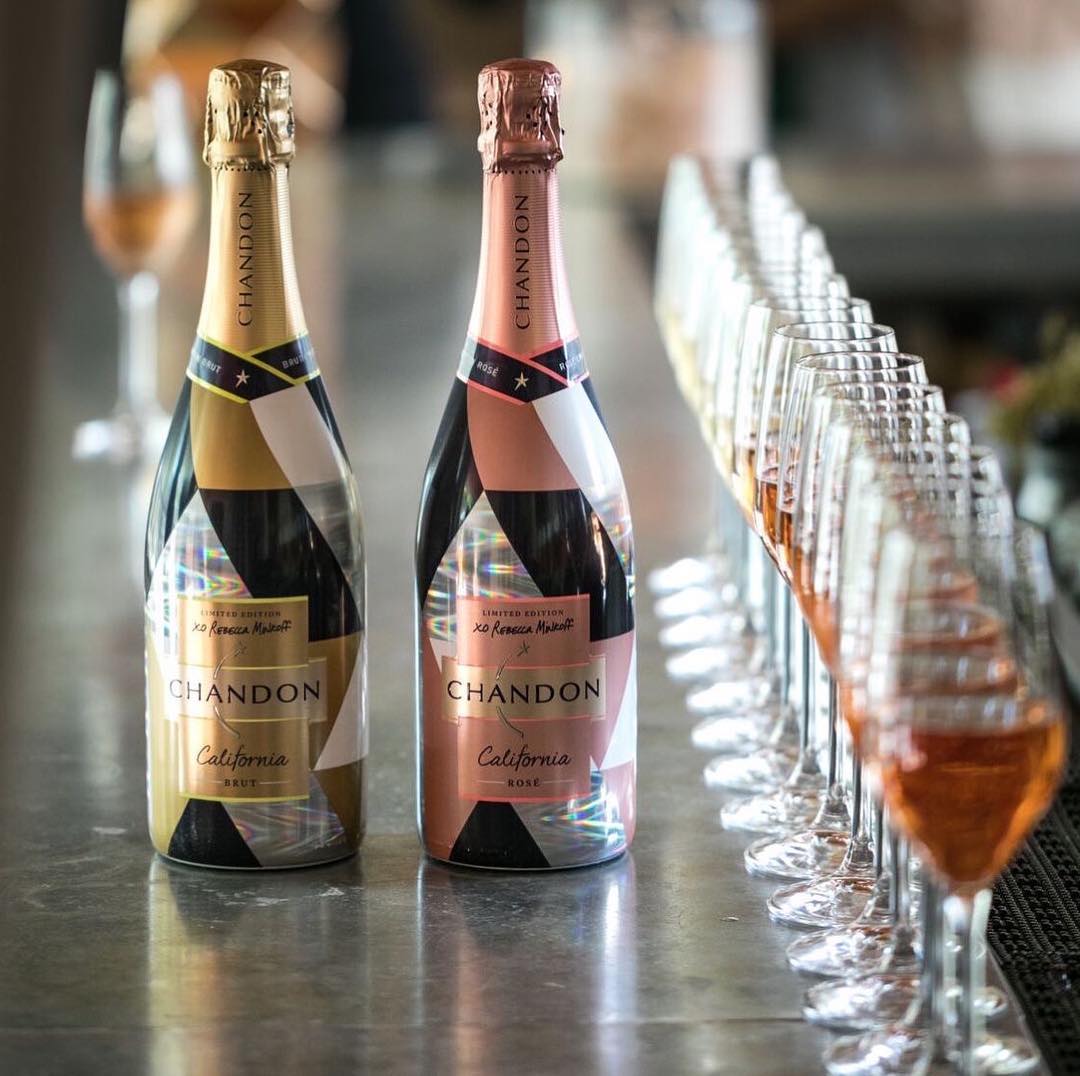 Designer Rebecca Minkoff has been collaborating with Chandon for the last few years, creating striking, wallet-friendly holiday bottles. This year's design is geometric and metallic, and holds a beautiful blushing bubbly with flavors of strawberry, watermelon and cherry.
Francis Ford Coppola Sofia Mini Blanc de Blancs
This four-pack of California sparkling wine is a charming gift for any Sofia Coppola fan. The mini cans come in a shimmering, pink package, and the wine itself has notes of apple, citrus and honey. It's a holiday win!
Grey Goose Flour Tin
Upgrade your martini-loving friend with a bottle of Grey Goose, packaged in an elegant, Provencal-inspired flour tin. Did you know that the only flour grade used in the production of the iconic vodka comes from France? This flour, blé panifiable supérieur, from Picardy, is stored in tins just like this one. (So this tin is actually better, since it's holding a bottle of vodka.)
Johnnie Walker Blue Label Capsule Series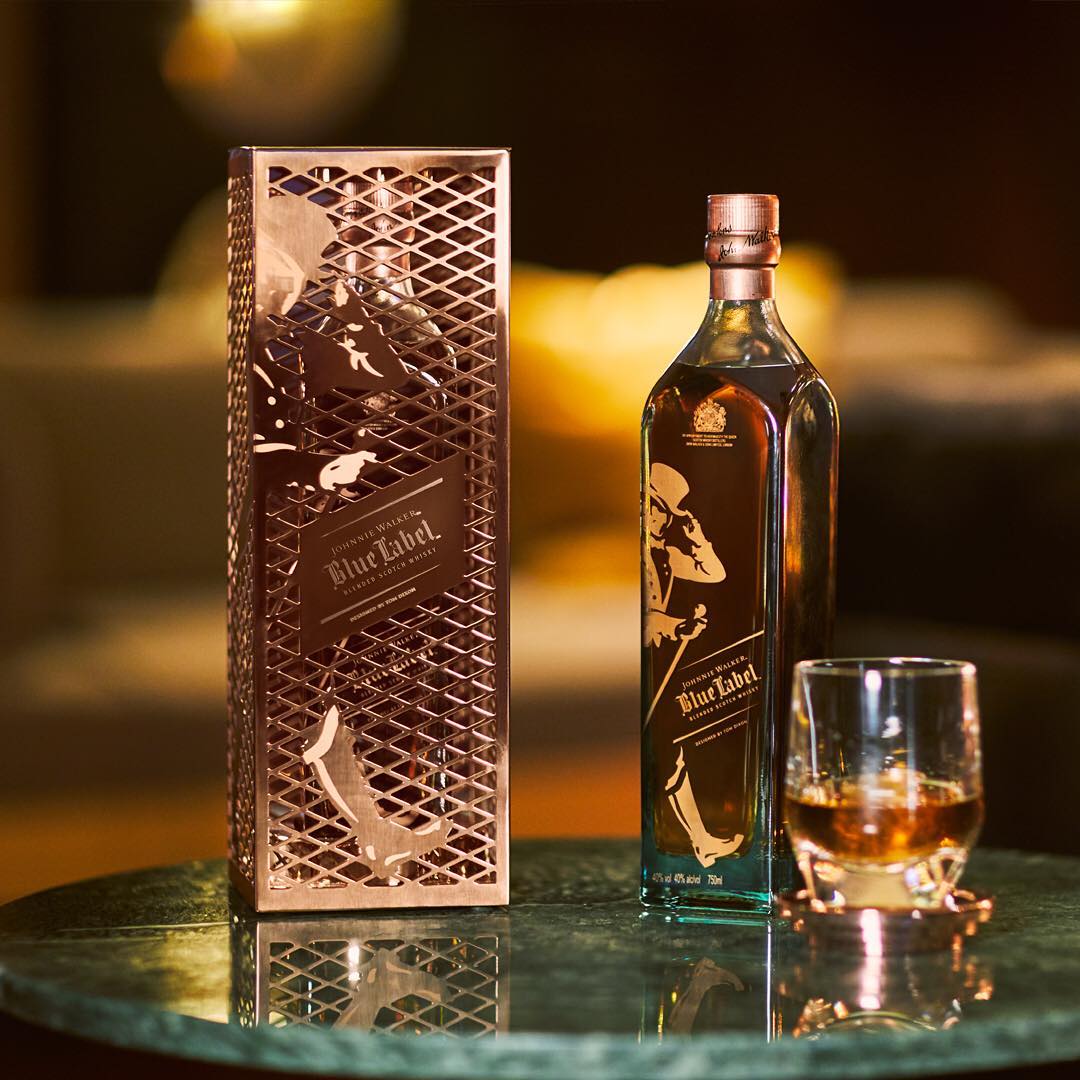 Designed by British designer Tom Dixon, this shimmering capsule series includes a limited edition bottle, ice bucket, coaster and bottle cap…almost everything you need to enjoy this renowned Scotch whisky. The copper accents are a nod to the art of whisky-making, referencing the pot stills used during distillation.
Limited Edition Patron Silver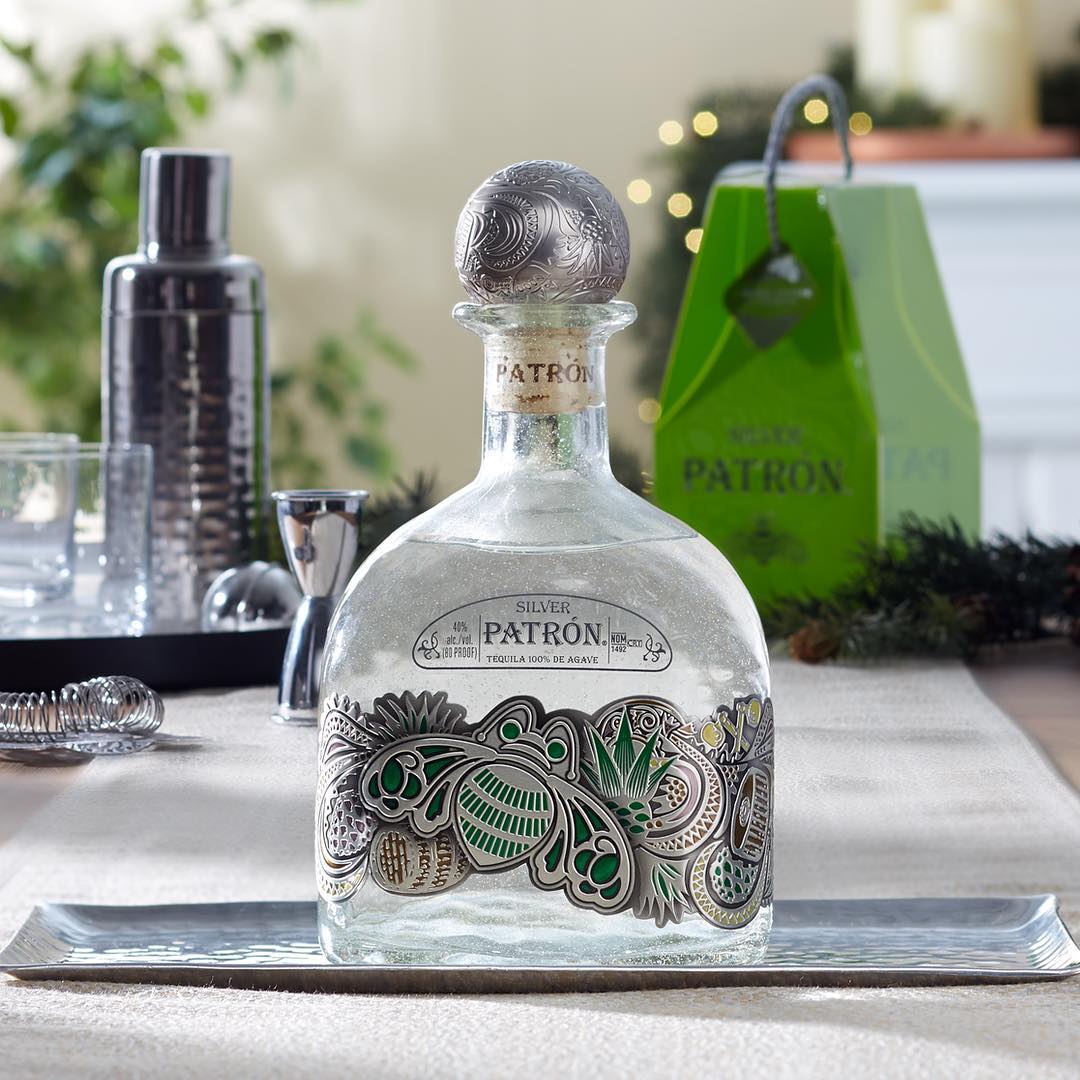 This is the third in a series of collectible bottle designs from the famed tequila maker, inspired by Mexico's tradition of ceramic and textile art. The newest bottle features a pewter label, decorated with colorful renditions of Patrón's bee logo and the booze's production process (like the blue agave and the traditional "tahona" stone). It's topped with an intricate stopper, and comes in its own green gift bag.
Moet Imperial Golden Sparkle Bottle

Regardless of what holiday you're celebrating this year, everyone loves bubbly – and this timeless gold bottle is perfect for Christmas, Hanukkah or New Year's Eve. The sophisticated bottle holds a classic, bright Champagne from one of our favorite vintners.
ONEHOPE California Brut Shimmer Bottle

Need a gift for a philanthropist? Every bottle of this California champagne provides 15 meals to a child in need. And the wine itself doesn't disappoint – it's tropical, creamy and lightly citrusy. Perhaps best of all, it comes wrapped in one of the most stunning bottles we've ever seen.