It's a fact: everyone loves to travel. The problem? Not everyone has enough time or money to jet off and see the world. We've gathered together a few cocktail inspired goodies that can bring an air of travel and excitement right to your home.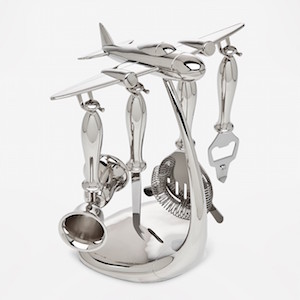 First up, the 5-piece Airplane Barstool Set. Forget the liquor carry-on bottles and cheap mix-ins you can get for a whopping $15 in the air. With this silver bar set, you can make cocktails far better than anything you can get on a long haul overseas.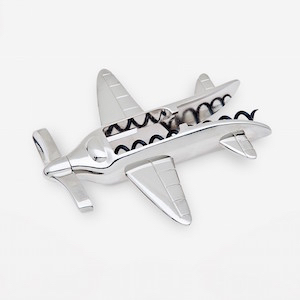 Next, you can pair those fabulous cocktails with a glass or two of some vino. This Airplane Self Pull Corkscrew is the perfect way to seamlessly keep the travel vibe flowing.

Now it's time to pick your destination. Are you an East Coaster, West Coaster, or Gulf Coaster? It's your choice! Better yet, put these coasters out when you have guests over and let them choose their own destination.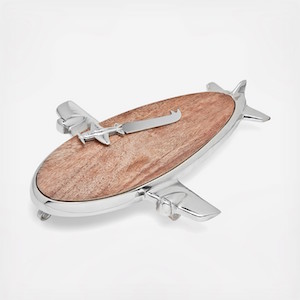 Every house needs a serving tray; here's one that any true jet-setter will appreciate, the Airplane Wooden Cheese Board. Bonus points: it comes complete with an airplane handle cheese knife.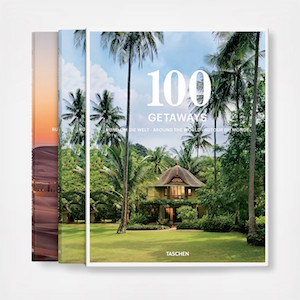 We know you can't always be off traveling the world, but who says you can't spend some time dreaming? 100 Getaways Around the World is the perfect book for your coffee table. Sneak a peek every so often and plan out you next adventures.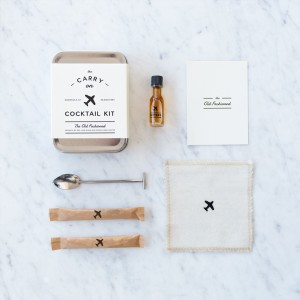 Carry On Cocktail Kits
When the time finally comes to take that trip of a lifetime, make sure you're fully prepared with one (or all) of these Carry On Cocktail Kits. Especially if you're embarking on a long-distance escape, these little kits will help you get to your destination, no problem.