We've heard all about "the wineification of beer" and "the beerification of wine" in recent years. It's unclear who's imitating who (if anybody is at all) but what is clear is that the craft beer world has more to offer than ever before. Even those who cross themselves when a pint of lager is set down in front of them at a bar now have hope.
While we firmly endorse a wine all the time lifestyle, we don't discriminate against the consumption of other delicious beverages either. If forced to forgo wine, here are just five beers (of hundreds) that are sure to satisfy wine lovers and "non-beer drinkers" in ways they never thought possible.
One of Brooklyn's most unique offerings is also just the sort of beer "non-beer drinkers" guzzle by the gallon. Front and center is the Sorachi Ace hop, a strand indigenous to Japan that offers lemongrass and dill notes that transcend your garden variety beer flavors. This playful Saison is complex, sometimes sweet, sometimes zesty and at all times reminiscent of champagne. Look out for Brooklyn's large format bottles, which are finished with champagne yeast for extra effervescence.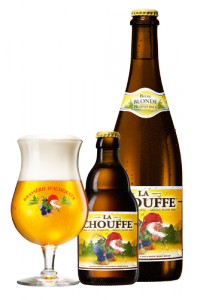 2) "La Chouffe" by Brasserie D'Achouffe
This beautiful Belgian blonde has as much to offer wine lovers as it does craft beer nerds. It's wonderfully fruity and open, has just a little spice (a hint of coriander) and is consistently sweet without crossing the line. Add to all this the fact that it is super lightly hopped (nary a bitter note to be found) and bottle refermented just like bubbly: you've got a beverage both beer-o-philes and devout wine folks would fight over at the table.

Hold on now– aren't stouts big, dark, angry, beery monsters? The thickness and opacity of stouts like Rogue's Shakespeare Oatmeal Stout are characteristics folks with beer-fear have nightmares about, but they really shouldn't be. Stouts offer tons of roasty, toasty, chocolate, coffee and tobacco flavors that differ drastically from the flavors that typically put people off of Pilsners, IPAs and Pale Ales. This incredibly well balanced, rich and hearty brew isn't appealing to wine drinkers because it has "wine-y" characteristics. Instead, it works so well because it doesn't taste much like beer at all.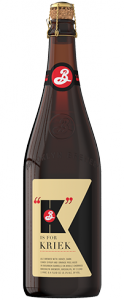 Kriek is a super old school form of beer made with tons and tons and tons of cherries. In fact, the word 'kriek' literally means 'cherry.' This particular take is a masterwork that was stuffed with real cherries, fermented several times over, aged in Bourbon barrels and finished with champagne yeast. It's big, bold, artisanal and so very fruity. Think Zinfandel, if Zinfandel were a beer. Forget your artificially fruit flavored beers and try out the real thing.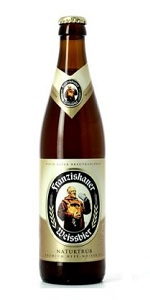 Outside of the realm of Belgian blondes and their cousins, wine lovers and beer skeptics are likely to find some joy in the world of wheat beers too. Beers brewed with wheat offer sweet and sour notes instead of the malty, bready flavors that cause pint-ophobia in so many. Franziskaner is made with a simple 50/50 (hefe-weisse means 'half wheat') wheat to barley ratio, and is nothing less than a classic. It's a cloudy, citrusy and slightly fruity brew known for its balance, simplicity and ultimate sippability.