National Prosecco Week runs from June 11-16.  It's a week filled with classes about the bubbly and fun events across the U.S., but this Prosecco cocktail rundown will give you everything you need to celebrate these special bubbles year around.  
Brunch, lunch, or just for an afternoon aperitivo, a prosecco driven cocktail will definitely augment your day!  Prosecco is unique to Italy and the sparkling wine is so versatile that it is perfect to pair with all kinds of food, sipped all by itself, and it also makes for an excellent partner in a cocktail.
Meet the Bellini, basically the less basic cousin of the mimosa.  Nothing wrong with some cheap OJ splashed in some sparkling wine to nurse a Sunday hangover, but a proper Prosecco DOC Bellini will just be a better experience.  The popular adult beverage got its start around 1934 when Giuseppe Cipriani, a Venetian bar owner created the new cocktail by mixing a 2 to 1 ratio of Prosecco to peach puree.  
It makes sense that Cipriani would be more creative with his Prosecco than many others during the time.  Cipriani owned Harry's Bar in Venice, Italy, which saw patrons like Ernest Hemingway, Sinclair Lewis, and Orson Welles.  Even the name, Bellini is inspired by the arts. The pink hue of the Prosecco concoction reminded Cipriani of a saint's toga painted by Venetian artist Giovanni Bellini.  
The Prosecco innovation didn't end with the Bellini.  Like a popular Hollywood action movie, spin offs include the Prosecco Spritz, Rossini, the Tintoretto, and the Puccini.  Enjoy all of these or experiment on your own with these Italian special bubbles AKA Prosecco.  
For the Rossini, substitute the peach puree for strawberry puree.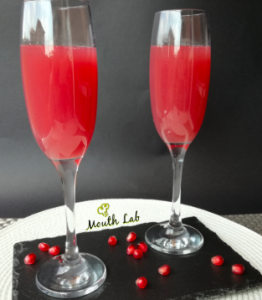 For the Tintoretto, the peach puree is replaced with Pomegranate juice.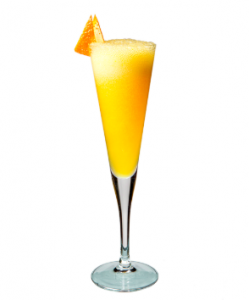 For the Puccini, Mandarin juice is the mixer instead of Peach puree.