It's no secret that although New York City is the most captivating place in the world to live, life here is just exhausting. Between the constant hustle of multiple jobs, stressful subway commutes, extreme temperature spikes and endless sounds of sirens it's no wonder we all endlessly dream of peaceful (and quiet) vacations.
Though the Hamptons is the summer place to escape to on the weekends (as if you didn't already know that) most of us can't find the time in our 50 hour work weeks and we certainly can't find the money in our consistently empty wallets. Luckily for us, there are other options besides the Hamptons (gasp!), and it's right at our fingertips. Seriously. Just hop in a rental car and drive four hours north to the peaceful serenity of the Finger Lakes.
Eleven vertical lakes that comprise the region are brimming with quaint villages, endless greenery and fresh air, and of course, the main reason we're talking about this location – the abundant wineries. We recommend first checking out Keuka Lake, a Y-shaped, wishbone-looking lake found directly in the middle of the heart of the region.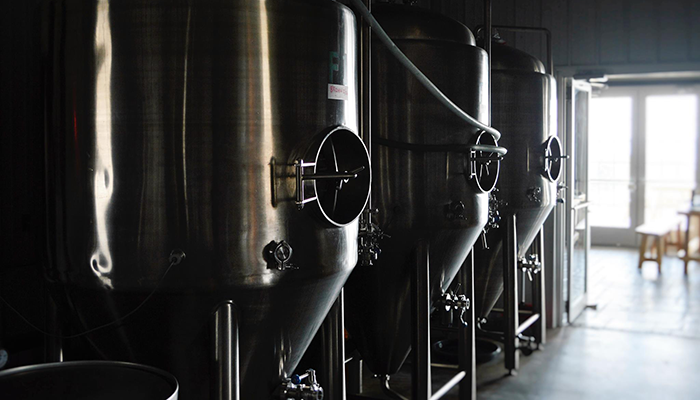 For a sudsy start to the day, head to Steuben Brewery, located on the west side of Keuka Lake. Having only opened to the public in September 2014, Steuben Brewery is relatively new to the area and is a family run operation. Head brewer Chad Zimar took the idea to open a brewery on former vineyard grounds, putting a solid focus on New York State grains and hops.
They support local farms and brew with locally sourced ingredients, and produce over ten different beers, ranging from hoppy IPAs to heavier cream ales and stouts, along with season offerings such as a Strawberry Blonde Ale (our favorite), Oktoberfest and Pumpkin Ale.
Make the most of your visit by doing a flight tasting, serving up four mini beer samples of your choice, best enjoyed on the breathtaking outdoor patio. Complimentary salty pretzel sticks sit in communal dishes on the bar to soak up those suds before getting back on the road.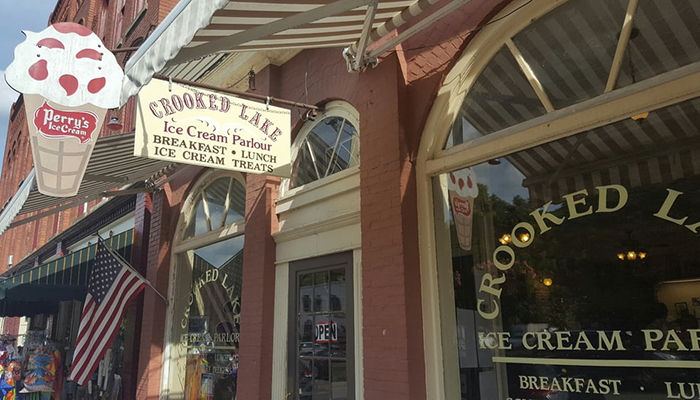 In case you already need a break from all of the boozing (happens to the best of us), drop by the next-door village of Hammondsport to indulge in some non-alcoholic treats. Stop for a sweet snack at Crooked Lake Ice Cream Parlor, an old-fashioned style ice cream joint clad with pinstripe awnings and soda fountain bar stool seating.
Hearty breakfasts and classic lunch specials are available, with options ranging from creamy chowders to handmade sandwiches, though the real winner is the ice cream. Booth seating is available inside, as well as curbside wooden benches out front – reminiscent of your favorite childhood memories.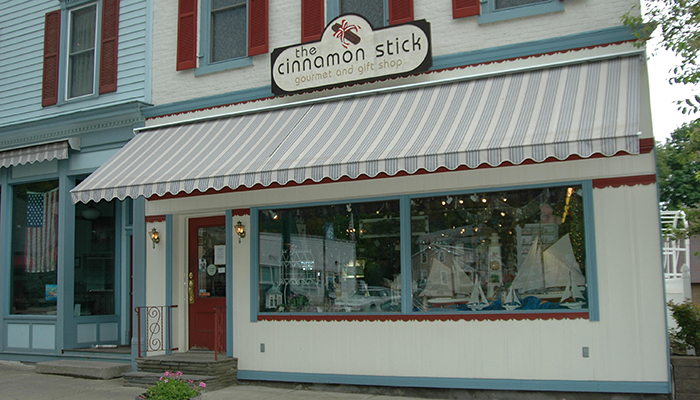 Post sugar-high, head a few storefronts down to The Cinnamon Stick, a quaint gift shop offering an array of goodies from handmade chocolates and candles, salsas and dressings, greeting cards, and collectibles.
The Cinnamon Stick has been a staple in Hammondsport for over 30 years, frequently changing up their array of savory souvenirs. Be sure to grab one of their freshly brewed coffees and a handmade chocolate (or two!).
After you've taken your snack break, jump right back into wine tasting at one of the multitude of local wineries scattered around the lake.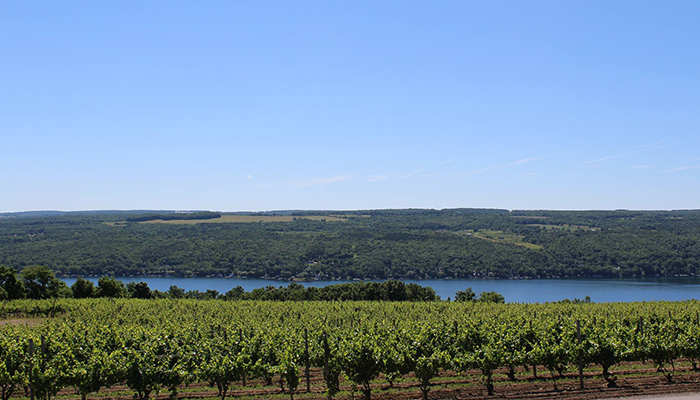 From Hammondsport village, start out for Dr. Konstantin Frank's, considered the most historically significant winery in the entire region. The Ukrainian native arrived in America in the early 1950's to study plant sciences and receive a Ph.D. in viticulture, going on to establish Vinifera Wine Cellars in 1962, pioneering the way for European grape varietals in the cool climate of the Finger Lakes wine region. Dr. Frank's grows more than ten different grape varietals, both white and red, producing dry, sweet, and sparkling wines.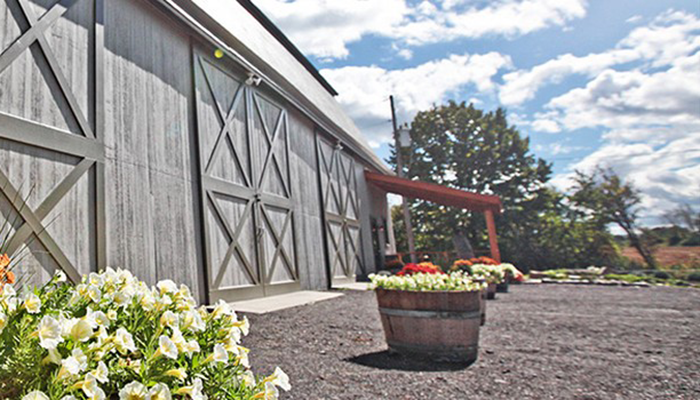 After your dose of history, be sure to stop by Ravines Cellars, another classic on the lake. Taste your way through Rieslings of various sweetness levels, lush Pinot Noir, and fuller bodied Meritage blends while overlooking the lake from the picture window. This family owned winery seeks to showcase the quality and specificities of the Finger Lakes terroir. For just a few dollars, pair the wine tasting with local cheese and chocolate for a gastronomically exquisite experience, or for those with a larger appetite, head up to Seneca Lake to Ravinous Kitchen, Ravines' exclusive farm-to-table restaurant.
For a French flare on Keuka, Domaine LeSeurre is a great way to end the day. Stop and visit winemakers Sébastien and Céline LeSeurre, originally from Champagne and Toulouse, at their namesake winery in the region. After working over 15 vintages all over the world, the two met in New Zealand working harvest in 2009 and continued to travel together, finally setting on the Finger Lakes and producing their first vintage together in 2012 (talk about relationship goals).
The quality of the wines is impeccable, with both of their precise knowledge and expertise visible in each bottle. Be sure to taste the Barrel Select Chardonnay and Dry Riesling, though their entire portfolio is worth tasting. The open-space tasting room and stunning view of the lake provide the perfect backdrop for tasting. The large French flag hanging from the wooden stairs, blowing lightly in the wind, will assure you that you've reached your destination.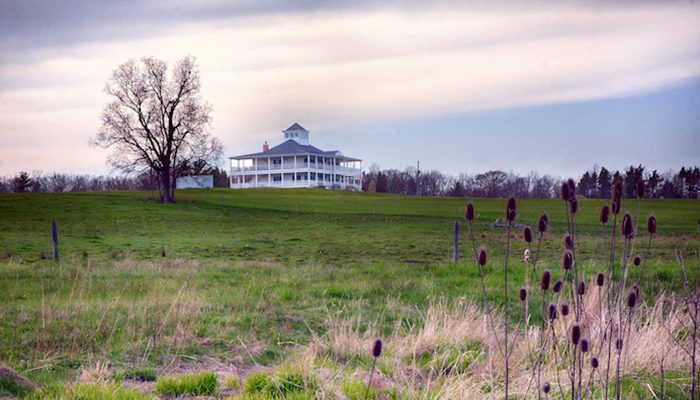 Wine-tasting is hard work, we know, but someone has to do it. In case making your way to all of these wineries has tired you out, book a night at Amber Waves Farm Bed & Breakfast for breathtaking and relaxing views situated only a few minutes by car from the Keuka Lake Wine trail. This stunning multi-story house features Americana clad themed bedrooms, including a children's room, with a cozy dining room (always equipped with fresh baked cookies or homemade pie) and a quaint reading room upstairs. The golden feature of the house is the double-story wrap around porch, providing panoramic views of the rolling green grass and cows grazing on the farm. Easily accessible from the wineries, artisanal shops, and Village of Hammondsport, Amber Waves is a must, providing remarkably colorful backdrops at any time of year.
We promise after your weekend in the Finger Lakes you'll return to the city refreshed, with some money still in your wallet and an itching to get back!