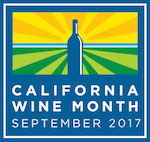 We're celebrating California Wine Month by showing some love to our favorite Cali appellations! Learn all about the coastal wines of Sonoma here.
---
What's coastal, California-based, and covered in juicy Pinot Noir and Chardonnay vines? You guessed it. Welcome to Sonoma, California's epicenter for serious winemaking. While Napa may still hold the state's claim to fame, we're looking to its westerly, more laid-back neighbor for all of our vino-producing needs. Not only does Sonoma make twice the amount of wine as Napa, but it's larger, more laid-back atmosphere is where you'll find the state's secretly hidden gems (and way less of those pesky double-digit scores.)
Winemaking in Sonoma is no joke. The region covers some seriously vast territory, with more than 70,000 acres under vine. Grapes first made their way into the region in the early 1800s, when Jose Altimira planted thousands of vines in Mission San Francisco Solano, the present day city of Sonoma. About forty years later, Agoston Haraszthy, a native Hungarian, was commissioned to study viticulture in his native Europe, bringing over 100,000 vitis vinifera vines back to the Golden State. Sonoma was flourishing; that is, until Prohibition and the Second World War hit. What started as over 250 wineries quickly declined to less than fifty. Though as Americans wine drinking habits began to grow, so did the existence of new wineries. Currently, the number of Sonoma-based wineries in existence today exceedingly surpasses the original 250+ statistic, a rather impressive bounce-back in such a short period of time.
Within the larger Sonoma AVA, a whopping 17 sub-regional AVAs exist; Alexander Valley, Bennett Valley, Chalk Hill, Dry Creek Valley, Fort Ross, Fountaingrove District, Green Valley of Russian River Valley, Knights Valley, Los Carneros, Moon Mountain District, Northern Sonoma, Pine Mountain, Rockpile, Russian River Valley, Sonoma Coast, Sonoma Valley, and Sonoma Mountain.
Within these seventeen sub-regional AVAs exists a huge diversity of topography and terroirs. Low-lying, foggy valleys are surrounded by hot, sun-drenched hillsides, both providing optimal grape-growing conditions for a bunch of different varieties. The 12,000+ acres of Dry Creek and Moon Mountain are known for their spicy, plush Zinfandels, while the cooler Russian River Valley and Los Carneros has been celebrated for their Chardonnay, Pinot Noir, and sparkling wine production. Basically, size, diversity, and topography allows Sonoma to do it all- and do it well, at that.
As always, the best way to learn about these regions is to taste for yourself. Grab some varietal bottlings of Pinot Noir, Zinfandel, and Chardonnay to see what the region is known for– and if you get the chance to visit, even better!