Wine Awesomeness members received a box full of delicious Eastern European wine in our Eastern Bloc Party. But, they also received a whole bunch of recipes so that they can whip up the perfect pairings. Get that oven on, pop some bottles and get ready for a tasty tag team of noodles and amazing small village vino!
Best paired with: Črnko Jaerninčan 2013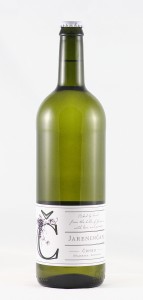 Ingredients
The Sauce
1/4 cup oyster sauce
1/4 cup fish sauce
2 Tb. fresh lime juice
2 Tb. Maggi Sauce (or Golden Mountain)
2 Tb. brown sugar
The Noodles
1 lb. DeLallo Egg Noodles (or rice noodles)
1 lb. chicken breast, sliced into thin bite-size pieces
3 eggs, beaten
1 small onion, peeled and chopped
4 cloves garlic, minced
1 – 3 thai chiles (or 1 – 2 jalapeños)
1 cup shredded carrots
1 cup red bell pepper, seeded and sliced thin (I used multi-colored baby bells)
1 cup grape tomatoes, halved
1 cup, loose thai basil leaves
1 cup green onion tops, cut into 1 inch pieces
Coconut oil for cooking
Lime wedges for garnish
Prep
Mix the sauce together in a small bowl. Use 3 tablespoons of sauce to marinade chicken in separate bowl. Set aside.
Boil a large pot of water and cook the noodles according to the package instructions.
Heat the wok (or a large skillet) to high heat. Add a teaspoon of oil and quickly scramble eggs. Push the eggs up the side of the wok and add the chopped onions, thai chiles, and garlic. Stir fry for 2 minutes, then add the chicken. Stir fry until just barely cooked through (3-5 minutes) and push the mixture up the side of the wok. *If using a skillet, transfer the cooked items to a separate dish.
Sdd the bell peppers and carrots and cook for 2 minutes. Mix all the ingredients and pour the drained noodles over the top. Add the remaining sauce, thai basil, tomatoes, and green onions. Toss and stir fry another minute. Then remove from heat and serve warm with lime wedges.