Summer is officially here, and you know what that means! Well, for us it means day drinking rosé by the water, an experience that can only be improved upon by adding some wine-friendly accessories. And plenty of vino, of course. Here, six of our waterside must-haves for the ultimate summer party!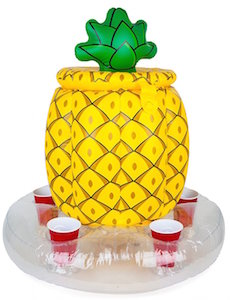 Keep your beverages cool in the pool with this super fun inflatable cooler. It's perfect for your Fourth of July party, since it holds five drinks (including SOLO cups, cans, and bottles) in the built-in ice chest so you won't have to sip on a lukewarm beer.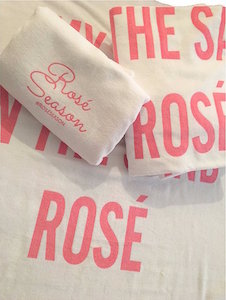 If you're more into practical summer accessories, get playful with a fun towel. Lay out for a tan, or dry off after a dip in the pool with this white and millennial pink terry velour towel. This one is perfect for anyone who loves rosé, and Amazon is bragging that it was featured on Bravo, if that matters to you.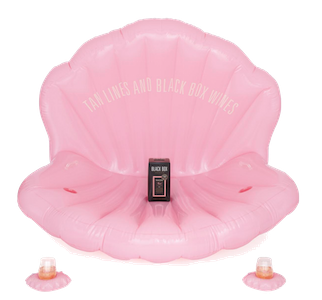 A totally Instagrammable pool float that comes with a box of rosé? Heaven really does exist. There's enough space for two people on the float, so lounge solo or with your bestie. This set also comes with two floating cup holders, so you won't have to get out of the pool to sip on some high quality boxed wine.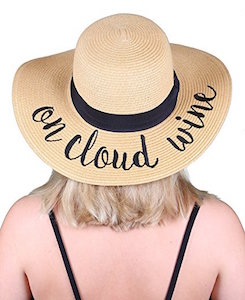 Another beautiful situation where functionality meets style. Keep the sun out of your eyes and off your face with this chic floppy hat, and show all your Instagram followers that you're on cloud wine (which sounds even better than cloud nine). If you'd rather have something more rosé-focused, check out this version instead.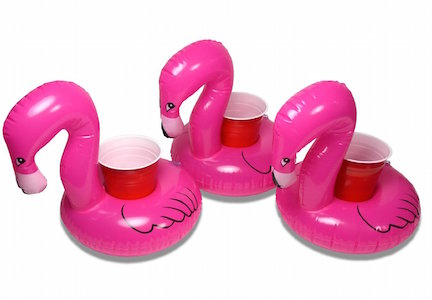 I don't know about you, but I have a feeling that these inflatable coasters will perfectly hold a stemless wine glass. And I'm willing to be the one to try it out. They're also the perfect size for beer bottles and cans, plastic cups, and water bottles – don't forget to stay hydrated!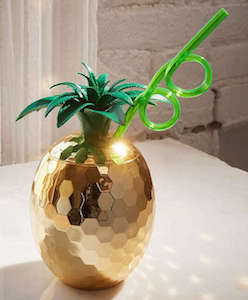 Turn any drink into an instant party with this perfect pineapple cup. It also doubles as instant party decor for any last minute summer fiesta! We recommend using it to drink pina coladas, but whatever floats your boat – er, float.