It's well known that amongst lovers of alpine sports (skiing, snowboarding etc) there is a unique and insular culture that few on the outside understand all too well. Whether you like to shred "pow-pow" wearing an XXL t-shirt or you prefer to carve downhill with your skis and matching poles, we understand that life off of the mountain can be hard. Sometimes, people just don't understand that the way things work on the slopes is the way things should work everywhere, right?
Skiers and boarders: when you get back from that extra long day of shredding or slalom jockeying, we know you'll need a little something to drink and kick back with. We think that the best beverage to bring to the hot tub is a glass of the perfect wine, so we came up with a way to recommend you the perfect wines, in a language you can really understand. Feast your eyes on the Skier's and Boarder's Guide to Wine!
The Bunny Slope:  2013 Quinta Razho Vinho Verde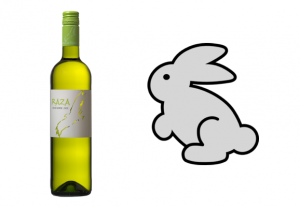 This is a wine that screams accessibility and ease, in the best way possible. It's light as a feather and full of spritz, plus little dashes of Granny Smith, meyer lemon and kaffir lime. It's lean wine with a modest alcohol content that you can work with anytime, all the time.Let us just say, there ain't nothing wrong with the bunny slope. We all have to get started somewhere, right? Just think: some of the best memories come from those early days when the joys of riding were fresh, bright and new, and it was always a joy to get out of bed and hit the slopes. Same goes for this delicious white… you'll never forget it, and you'll always appreciate it.
Green Circle:  2012 Balance Shiraz
Red wine can be more of a challenge to a newer drinker than a white wine that's sweet and airy. This Shiraz is the perfect way to get your toes wet without falling in. It's full of berry and fruit flavors, no doubt, but they never step too far outside of the realm of fundamental and pleasantly familiar. To balance out all that sugar is the slightest bit of spice… just like that extra bit of incline, or that first kicker ramp that gives you a taste of the excitement to come further up the mountain. This is a wine that will help you master the basics and understand what easy-drinking and balance are all about.
Blue Square: 2013 Bodegas Valdesil Montenovo Godello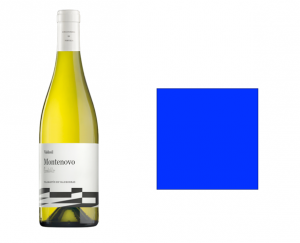 You may feel a few butterflies on your way over to the lift, but don't worry, you'll manage just fine. This intriguing white is made from a unique variety of grape called Godello that offers tastes of peach skin, gardenia and key lime. Add to the mix a bit of coolness and dryness that comes from the minerals in the soil it was grown in, and you've got yourself a wine that will have you putting in effort that pays off in a big way. No fear, it'll always deliver you to the bottom of the mountain with a smile on your goggle-tanned face.
Black Diamond: 2012 No. 1 Willow Way Shiraz/Mourvedre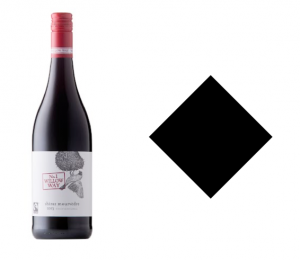 You could look down, but you might not want to. You've made it this far, and hey, you know that after your first run you'll be hooked. This blend of Shiraz and Mourvedre will take you through all the phases of your first "expert" run. It starts off strong, spicy and bold… in ways your palate may not be used to. At the beginning it's the wine that will be asking all the questions. Sooner than later though, you'll start to revel in the way the intensity gives way to something sleek, fun and rewarding… something familiar and real pleasant. This wine finishes like all your favorite big runs, real sweet.
Double Black Diamond: 2013 Adelante Malbec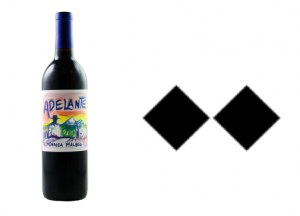 Made from Malbec (the so-called 'dark horse grape') in Argentina, this wine is all about big and bold. It's a rich, tooth-staining blast in a bottle that asks of its drinkers a love for strong flavors and a high-volume feel at all times. Think blackberries, meat and flowers packed into a deep purple experience you're likely to get a lot of adrenaline out of. If you're ready to take red wine to a new level of intensity, this is your best bet. It's worth the wait on the lift for sure. I mean, you aren't afraid of catching big air are you?