Need to drown out your primal moans, or just want a good beat to get you in the groove? Then check out these Pandora stations that were made for the sexy time.
[mc4wp_form id="7199″]
The xx
I think they left out an x, but when you're grooving to this English indie pop group, we're sure that you'll be more interested in finding the missing O.
Explosions in the Sky
More like explosions in your…um…heart with this sweet, rhythmic, love-makin' station.
Massive Attack
Similar to The xx, this station is all about the ambiance. The sexy ambiance! Bow-chicka-wow-wows not included.
Ali Farka Toure
'Cause sometimes you just need to get tribal on that ass!
Supreme Beings of Leisure
Dripping wet female vocals and the perfect mix of slow and fast beats make this station a bedroom favorite.
Bonobo
Named after one of the only two other animals that have sex for pleasure, Bonobo radio will have you swinging from the rafters all night long.
R&B Love Songs station
We very well couldn't make a sex playlist without the likes of Usher and Ginuwine. So, queue up this station for all the smooth and silky hits.
St. Germain
A combination of French house music and nu jazz, this mix will take you to all new holy heights.
---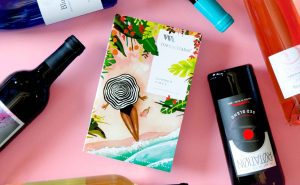 These playlists are sure to get you in the mood, but what better way to complete the sexy experience than expertly curated wine (especially when it's delivered to your door)? Get curated packs of wine each month at an amazing value. Get your first box of 6 for just $39 (a $124 value!) and be completely prepared for your next steamy night in. Get yours here!