Chef Ashton Keefe has been featured on the Food Network, BetterTV and Potluck Video and is also a regular  on NBC's Today Show. Her new book of recipes "Lemon & Salt: A Modern Girl's Guide to Culinary Revelry" will be available on April 1st, 2015… check it out below!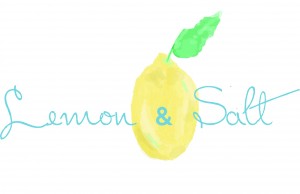 Spring Into Summer Pea Soup (Serves 8)
Materials
Olive Oil
1 onion, diced
1 leek, white part only, thinly sliced
3 gloves garlic, minced
8 cups vegetable stock
2 tablespoons tarragon, chopped
1/2 lb. sugar snap peas (thinly sliced)
1 cup baby peas
2 cups fava beans (peeled and blanched)
Salt and Pepper
Pea Shoots
Greek Yogurt
Pistachios, toasted
Prep
Heat tablespoon or two of olive oil over medium heat and add onion and leek. Cook until translucent, about 5-7 minutes. In the pan with onions, add garlic and cook until fragrant, about one minute.
In the meantime bring a large pot to a boil, salt and add snap peas, baby peas (if uncooked), and fava beans (if uncooked). If these beans are already cooked disregard this step.
Working in batches puree the pea mixtures with onions, add enough chicken stock to smooth out the liquid and create desired soup consistency. Strain through a fine sieve. Top with yogurt, pea shoots and/or pistachios. Soup can be served hot or cold.