Sudsy IPAs, fluffy fried donuts and the gooiest pizza known to man – a trip to Chicago will definitely warrant gastronomic success. With only a short three days in a long-weekend trip and a plethora of bars and restaurants to choose from, it's hard to get more than just a taste (figuratively and literally) of the immense foodie scene Chicago has to offer. For those of you with adventure on the mind, grumbling in your stomachs, and not much time to spare, here's a cheat sheet of five places not to be missed for foodies in Chicago.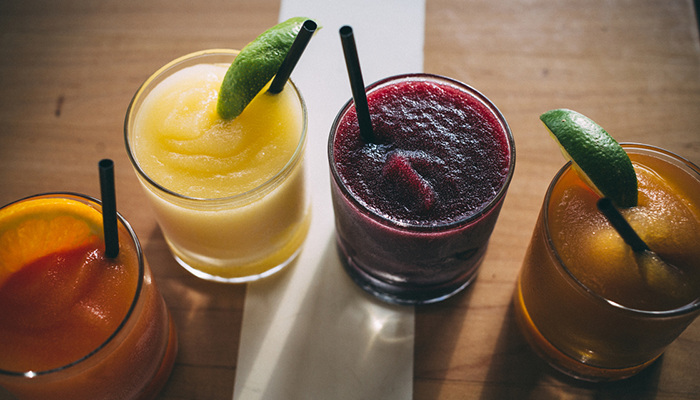 2952 W Armitage Avenue
The highlight of this fried food joint can be summed up in two simple words (and no, not the two blatantly stated in the name of the establishment): Frozen Negroni. Walking into Parson's is like taking a step onto an old-fashioned, Tennessee patio; tiled floors and white painted picnic tables fill the interior, communally placed in horizontal lines, surrounded by floor to ceiling windows. The red and white checkered bar is speckled unassumingly with barstools, generally filled with an eclectic group of people ranging from tattoo-covered Millennials to white haired men sporting baseball caps, all patiently awaiting the mouthwatering cocktails and lightly fried fish. For all the Gin lovers out there, the Frozen Negronis are a must. The coral colored slushies are packed strongly with Letherbee Gin (a locally supported business) and bitters, garnished beautifully with an orange slice. Be sure to stop by during happy hour from 4-7 PM for half priced slushies (only $5!).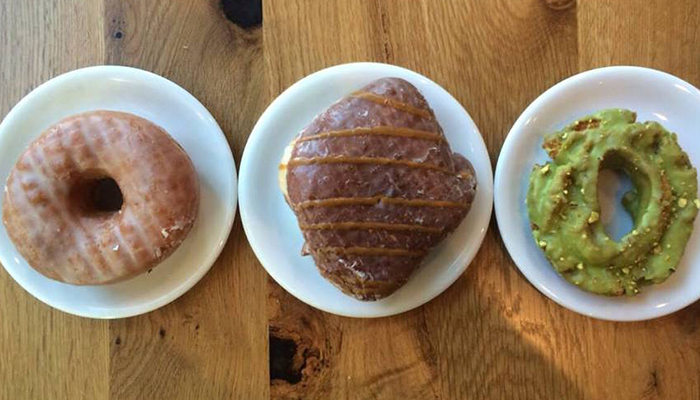 1560 N Damen Avenue
Walking into Stan's feels like watching a rerun episode of Happy Days, though replace burgers and malted shakes with extravagantly hand decorated donuts. The dessert case is immaculate, with a complex variety of flavor combinations and intricately frosted donuts, the kind that almost make you feel too guilty to eat (though I assure you, after one bite, you won't have any remorse in devouring the rest.) Options range from light and fluffy plain glazed donuts to the coconut cream donut, laden in powdered sugar and filled with luscious, nutty cream. The ambiance of the place is a blast from the past, furnished with patented leather bar stools and soda-pop counter seating. Employees boast traditional 1950's waitress wear, complete with pastel blue collared button downs and iron on patches displaying their first name next to the donut logo. Stan's is a small chain to be found throughout the city, with four locations currently open and one more on the horizon. I recommend going with an empty stomach and need for caffeine.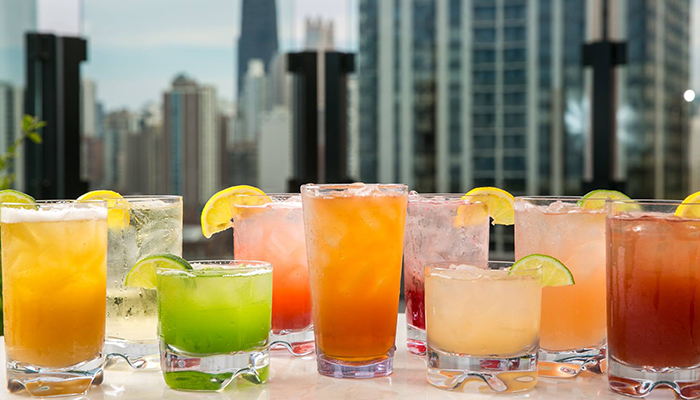 1816 N Clark Street, 13th Floor
There's no better place to end a day of sightseeing than atop the rooftop terrace at The J. Parker. Seated above the Hotel Lincoln, this spot boasts not only an impressive list of signature cocktails, but also some of the best views of the entire city. With a plethora of outdoor seating on the wraparound deck and a decent amount of intimate leather booths inside, The J. Parker is an ideal option for any type of weather (or wind gust!) that may arise. Small plates are served up every day of the week in a tapas-style format, showcasing options such as beer cheese dip, pinto hummus and a rotating selection of charcuterie. For a sweet and refreshing nightcap, you can't go wrong with the Water of Life, a vodka based cocktail infused with pear and thyme. Don't forget to snap a last picture of the Chicago skyline from the outdoor deck.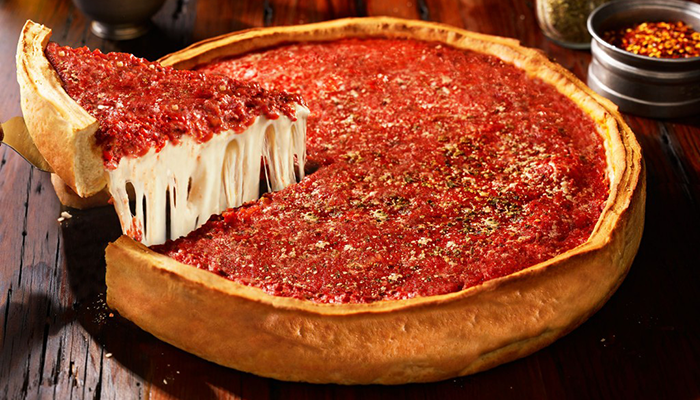 1040 W Belmont Avenue
As a proud New Yorker, I had my reservations about trying Chicago pizza. From the outside, Giordano's is entirely unassuming, baring resemblance to every other restaurant on the block. Little did I know that it's considered a Chicago institution, a past favorite of Maya Angelou's and a Midwestern cultural staple. The pizza had more of a resemblance to lasagna; thick and gooey, oozing with cheese and sauce from the slightly sweet, pie crust like dough it sat in. A small slice, similar in size to that of a piece of dessert pie, is more than enough to fill any growling stomach. Despite being told that a small pizza would barely feed three people, we still left the restaurant with a bag of leftovers. Pair with Goose Island Green Line, an American Pale Ale brewed just a few neighborhoods over.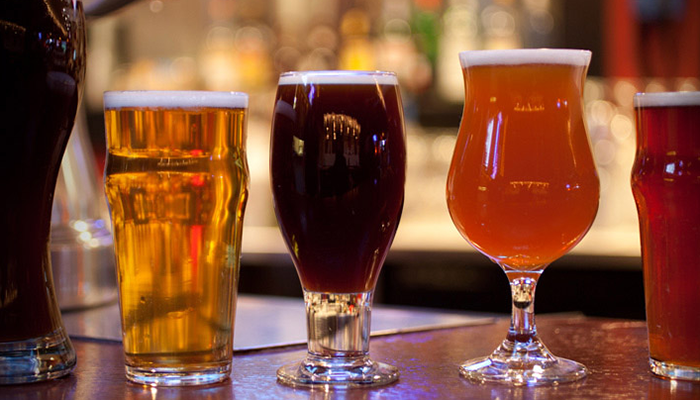 1927 W North Avenue
Although much lesser known than neighboring breweries Lagunitas and Goose Island, Piece Brewery is not to be overlooked. Part brewery, part pizza joint, this rustic hybrid found on W North Avenue is the perfect pit stop for Saturday lunch. Piece brews all of their beers on tap just one room over, curating a beer list ranging from dark Oatmeal stouts and Dunkelweisens to lighter German style Kolschs and Belgian Style Single Ales. Each beer on the menu has won some form of medal at Great American Beer festivals from years past, and although not generally one to be swayed by ratings and awards, a consistent list of recurring prizes certainly reflects the quality of these beers. The Belgian Style Single Ale is crisp perfection; refreshing and light, a perfect aperitif after a long morning of walking the city. Beer fans rejoice, as sample beer shots are sold for $1 a pop, allowing curious tasters to sample through the entire portfolio of beers (Dunkelweisen definitely worth a go!).