The Wine Awesomeness membership is all about helping you discover the most delicious and exciting wines out there, but we're not kidding ourselves… even the best wines taste better with help from that perfect complementary dish. Never has this been more true than in February's Eastern Bloc Party box, where we made sure to hook you up with recipes for traditional Eastern European dishes with modern twists so you can enjoy that juice to the fullest. Take a stab at these sumptuous oysters!
Best paired with: Dingač Vinarija Plavac 2013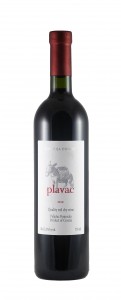 Oysters on the Half Shell Recipe
Stop by your local fish market and pick up 2 dozen of the freshest oysters in stock. This red wine is one of the few that perfectly pairs with oysters. Deck out the deliciousness on a platter and serve with these 3 dipping sauces.
Mignonette Sauce
2/3 cup champagne vinegar or white-wine vinegar
2 tablespoons finely diced shallot
2 teaspoons freshly ground pepper, or more to taste
Cocktail Sauce
1 cup ketchup
2 tablespoons grated fresh horseradish
Dash of hot pepper sauce
Dash of Worcestershire sauce
1 tablespoon fresh lime juice
Spicy Ginger Lime Relish
2 cups fresh lime juice
3/4 cup fresh orange juice
2 tablespoons minced ginger
1 tablespoon minced garlic
1 tablespoon honey
1/2 cup minced shallots
2 tablespoons coarsely chopped cilantro
3 limes, segmented
1 tablespoon lime zest
Salt and freshly ground pepper