We had a chance to catch up with Stetson Robbins: quality dude, font of knowledge and Sales Manager over at Blue Danube Wine Co.'s east coast center of operations.
Blue Danube Wine Co. is the importer that championed Central and Eastern European wines long before they were cool. Bearing that in mind, we think it's safe to say Stetson is as close to an Eastern European wine connoisseur as it gets. (He also recommended a great jerk chicken place in Brooklyn to us, so we know he's trustworthy!)
We asked Stetson some questions about Eastern Europe, the incredible wine growing regions thereabouts and some random stuff having to do with optimism and Batman. Here's what he had to say:
Do winemakers and drinkers in Eastern Europe view wine differently?
In general, Europeans view wine as less precious. It's just part of the table, like bread. I think in Central and Eastern Europe this quality is even stronger. The wines reflect this, they tend to be extremely food friendly, often as savory as they are fruity and perhaps even salty or lightly bitter.
Why has it taken so long for these wines to reach the American market?
It hasn't really. They've been here, but mainly in ethnic shops and restaurants. What has changed in the last 25 years is economic. The re-introduction of the private market [overseas] has allowed private producers to re-establish themselves. Wine evolves similarly to fashion, but slower. These areas are just hitting their stride. Given more time it will keep getting better.
Who wins in a fight: Batman or Spiderman?
I can't say, but I would rather drink wine with Bruce Wayne.
What is your favorite Eastern European phrase?
The delightful wines of the Dalmatian coast literally taste like an Adriatic shore. "Friškina" is what I use to describe that briny note that defines my favorite Dalmatian wines. It was told to me by a Croatian, but in trying to use it I have discovered it is not commonly used. It may not be totally real, but it represents the essence of place that permeates Dalmatian wine. I wish there were more words like this.
Do you prefer Dalmatian dogs or Dalmatian wines?
Depends on the dog, and the wine.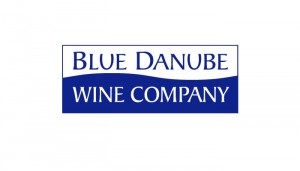 Is the wine world really as pretentious as people seem to think?
No, the wine world has never been so open. This is probably the best time in all of human history to drink wine. Quality and access are at an all time high. What makes a wine exceptional is changing. The wine world is becoming more and more like the art or music world. It's not enough for wine to be good, it has to be original.
What's the best way to see the region?
By wine of course! Chase a wine that inspires you. It will only end up inspiring you more! My preferred mode of transport is by car with friends, this keeps the cost down and makes travel between wine regions practical. Avoid hotels. Stay in private homes or  bed and breakfasts. Biking is also super popular and beautiful. Increasingly,  you can find good value wine tours of these regions. You can even go on a trip very much like the ones we as importers take. Savor the Experience Tours offers a set of Blue Danbue Wine Co. tours to the producers we work with.
Is the glass half full, or half empty?
Who cares! Drink up!