It's a beautiful day outside and what better way to spend it than by going on a lovely wine and cheese picnic? Imagine it: You and your loved one, friends or family sprawled-out, soaking in the summer rays, enjoying a few nibbles and a glass or two of wine.
To ensure that this picture-perfect vision is everything you want and more, we have curated a list of the five essentials you need for your next wine and cheese picnic, all of which our friends over at Zola have expertly curated.
For those of you who aren't familiar, Zola is a totally free wedding registry for the modern couple. It's not only easy to use, but also gives you and your fiancé everything you need to create a registry, customize it, and keep track of your gifts, all in one place. The best part – when you sign up you'll get $50 of credit to use on their site! So sit back, relax, and enjoy your wine and cheese picnic.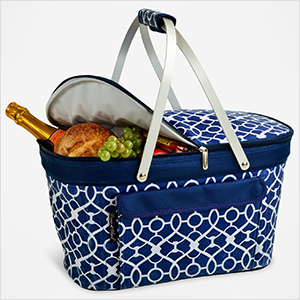 First and foremost, you need to make sure you have something to carry all of your delicious goodies in. This collapsible basket is thermal shield insulated so it will keep your food and drinks both cool and protected to ensure everything gets from Point A to Point B without any accidents or spills.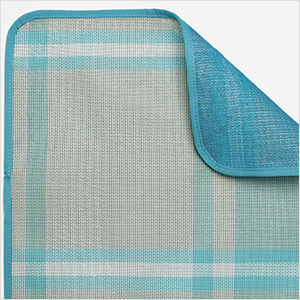 Yes! You've made it to your beautiful destination. All that's left is the setup. First, get out your picnic blanket and mark your territory. You'll surely be sitting for a while so a comfy rug like this one is ideal.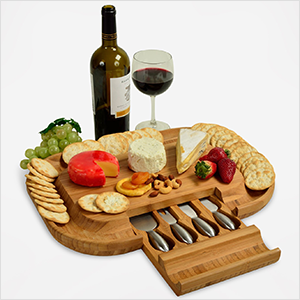 Next, let's get to unpacking your basket. Start with the cheese. This cheese board is excellent for picnics because it's easily transportable, can display a large array of cheeses (the more cheeses the better, are we right?), and has a hidden drawer that stores cheese cutting tools. Just get the board out, display the cheeses, and get to slicing!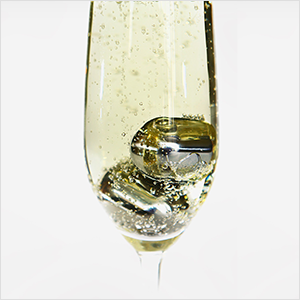 It's time for the best part: the wine. Of course, it's important that the wine be kept chilled throughout the day so these wine pearls are an absolute necessity for your picnic. We're willing to bet that most of the other picnic goers will be looking on in envy as they drink their warm wine that's been sitting in the hot sun all day.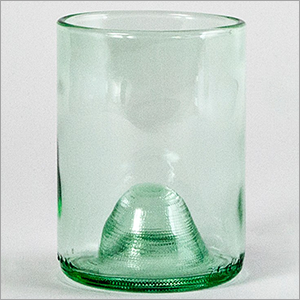 Finally, it's time to pour the wine! Unpack these beautiful glasses that are recycled from real wine glasses and durable enough to survive your trip to the park! Sit back, relax, and enjoy the day because you, my friend, have all the supplies you need for the perfect wine & cheese picnic.
thebacklabel occasionally features products that we think are totally awesome. We do sometimes partner with these brands in order to make our coverage possible and may also receive a share of your purchases.