Despite our belief that rosé is made for year-round consumption, rosé season is finally upon us, and we couldn't be more excited. Longer days, warmer weather, and sipping beneath the sun all pair perfectly with everyone's favorite pink drink; though contrary to popular belief, great rosé doesn't just come from France. We've rounded up seven of our favorite non-French rosé picks, guaranteed to give the ones made Provence a run for their money.
Duzsi Tamas Szekszard Rosé
Hungarian rosé? You bet. This 100 percent Kekfrankos (otherwise known as Blaufrankisch) hails from the country's Szekszard region, just two hours south of Budapest. The fruit comes from 40-year-old vines, creating a wine full of refreshing grapefruit and mango flavors. Bright acidity and zesty minerality make this wine almost too easy to drink.

Terrassen Rosé
Founded by NoMad's wine director Thomas Pastuszak and wife Jessica Brown, Terrassen creates terroir-driven wines from the east side of Seneca Lake, showing just how much viticultural potential New York's Finger Lakes wine region has. Their rosé is crafted from 100 percent Cabernet Franc, fermented in stainless steel with Austrian yeast. Crisp and refreshing, the wine has quickly become one of our springtime go-tos.

Stolpman Vineyards Rosé Ballard Canyon
Situated just 15 miles from the Pacific Coast, Stolpman Vineyards is shaking things up in Santa Barbara, producing bright, easy-drinking wines that are sure to break any stigma you may have about the Golden State. A portion of their rosé's Grenache goes through carbonic maceration, creating a fruit-forward wine full of strawberry, melon, and stony mineral flavors.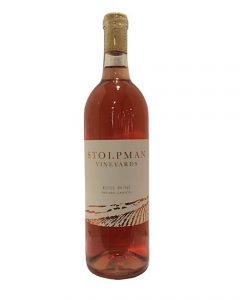 Lacrimarosa Irpinia Rosato
Italian for "pink tear," Lacrimarosa comes from Italy's Campania region, known for their powerful Aglianico production. However, when delicately pressed, the fruit gives way to a gorgeous, pale-hued rosé brimming with flavors of white stone fruit, berries, and floral undertones. Pair it with an array of fresh appetizers or seafood dishes.

Ameztoi Rubentis Rosé  
There's no doubt about it that Txakoli is one of Spain's most thirst-quenching wines. Give us that in rosé version, and we're set for the season. Ameztoi's rosé is a 50/50 blend of Hondarribi Zuri and Hondarribi Beltza that's been vinified together in stainless steel. Slight residual carbonation makes the wine poppy and fresh with flavors of salty berries and tart red fruit – perfect for poolside sipping.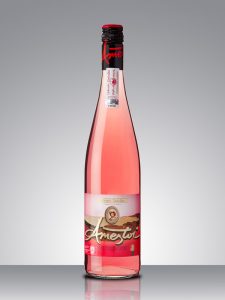 Pratsch Rosé
Located in Austria's Niederosterreich region (Lower Austria), Pratsch farms their 20-hectare estate organically, using cover crops and natural fertilizers to maintain their alluvial, nutrient-rich soils. Their rosé is savory, zesty, and saline-tinged with notes of lemon, ripe berries, with a barely-there effervescence.

Tiamo Rosé
Sometimes, canned rosé is just the most convenient option — but that doesn't mean quality or taste must be sacrificed. Tiamo uses organically grown grapes to make their wines and this rosé is made with 100 percent Montepulciano grapes from Abruzzo. The wine's bracing acidity and citrus-driven flavors, marked with a slight fizz, make it super chuggable, especially on one of those extra-hot summer days.