Chef Ashton Keefe has been featured on the Food Network, BetterTV and Potluck Video and is also a regular  on NBC's Today Show. Her new book of recipes "Lemon & Salt: A Modern Girl's Guide to Culinary Revelry" will be available on April 1st, 2015.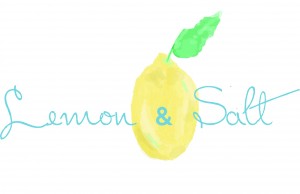 Chickpea Curry with Cilantro Cous Cous Salad (Serves 6 – 8)
Chickpeas are an amazing way to get protein if you're:
A) Low on the dough
B) Adhering to #meatlessmondays and/or a vegetarian
C) Need a good pantry meal
D) Any or all of the above.
Ding, ding, ding, ding, Answer D! Simple, satisfying and oh so easy.
Materials
2 15 oz. cans chickpeas, drained and rinsed
1 tablespoon olive oil, plus additional for taste
1 onion, finely chopped
5 cloves garlic, finely chopped
1 lemon juiced and zested
1 teaspoon fine sea salt
1 tablespoon curry powder
1 teaspoon cumin
1/2 teaspoon cayenne pepper
1 cinnamon stick
1 bay leaf
2-3 cups chicken or vegetable broth
2 cups cous cous
1 bunch cilantro, finely chopped
Prep
In a large skillet sautée onion in olive oil until translucent over medium heat, about 5 minutes. Add garlic, lemon zest salt and spices and cook until fragrant, about 1 minute. Add chickpeas and stock, simmer over low heat for about 30 minutes until sauce thickens.
Place cous cous in a large bowl. Boil a pot of water and pour over the cous cous by 1". Cover with saran wrap and let the cous cous sit for 10 minutes. Remove wrap and fluff, tossing with olive oil, lemon juice, salt and cilantro.
Season for taste and serve under chickpeas.