If you're not a Wine Awesomeness member, you wouldn't have received a box full of deliciously intriguing Eastern European wine in February's Eastern Bloc Party box. But, you may still be able to appreciate how well a deep, inky red wine made of ancient grapes might taste with a warm beef stew. WA knows that even the tastiest juice deserves a perfect pairing, which is why we're hooking you up with this great recipe for a beer braised beef stew!
Best paired with: Teliani Valley Saperavi 2013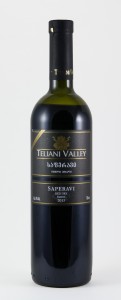 Ingredients
3 Tablespoons Olive Oil
1 Tablespoon Butter
2 pounds Stew Meat
1 whole Medium Onion, Diced
3 cloves Garlic, Minced
1 can (12 Oz. Size) Beer
4 cups Beef Stock (or 4 Cups Water + 4 Beef Bouillon Cubes)
2 cups Water (additional, If Needed)
1 Tablespoon Worcestershire Sauce
2 Tablespoons Tomato Paste
1/2 teaspoon Paprika
1/2 teaspoon Kosher Salt
Freshly Ground Black Pepper
1-1/2 teaspoon Sugar
4 whole Carrots, Washed, Unpeeled, And Roughly Sliced
4 whole New Potatoes, Quartered
Minced Parsley (optional)
Prep
Heat oil and butter in a large pot over medium-high heat. Brown meat in two batches. Set aside.
Add diced onions. Stir and cook for two or three minutes. Add garlic. Pour in beer and beef stock. Add Worcestershire, tomato paste, paprika, salt, pepper, and sugar. Add beef back into the pot. Stir to combine. Cover and simmer for 1 1/2 to 2 hours.
Add carrots and potatoes, then cover and cook for an additional 30 minutes.
Serve with your favorite crusty bread.