Cserszegi Füszeres. Saperavi. Laški Rizling. Plavac Mali. Csabagyöngye. Muskat Ottonel. Grüner Veltliner. Ravenec. Refošk. No, these aren't the names of mythical wizards. These are the names of grapes from Eastern Europe!
A beautiful winding vinous rail passes through Slovenia, Hungary, Croatia, Georgia, and Austria. It brings with it liter bottles (someone say 40's!) full of amazing small batch juice you can't even pronounce the name of. Raise your hand if you've tasted or even heard of these grapes before. Come on, out of Saperavi again?! No Plavac Mali with your Be Bim Bop? What the 'fošk, man!
I've been tasting wine daily for twenty years and these grapes fire me up. It reminds me just how exciting a time it is to be a wine drinker. Imagine a chilled red with a mouthful of paprika sausage (in its homeland) or fried anchovies straight from the sea. Now picture big bubbles, harp-plucking angels from the wine heavens floating on clouds of a sugary Muskat. Hungarian fizz. Salty Adriatic air. These textures and tastes will teach your tongue a lil' something new.
But these grapes didn't come out of nowhere, they're as old and wise as they are new and exciting to western winos. The reds of the Georgian monks are opaque, flavorful and ancient… like, pre Roman Empire ancient. When you're tasting Plavac Mali, you're tasting the kissing cousins of grapes like Zinfandel and Primitivo. We'll take the cradle of vinification over the cradle of civilization any day.
It's simple, Eastern Europe is a patchwork of the coolest and wackiest sounding grapes you need to try right now. Throw away all your preconceived notions of what makes a grape great, because it's Eastern Bloc Party time. These wine-making treasures will treat you right so long as you bring a corkscrew (and a bottle opener), a big 'ole appetite and your coolest discovery hat. Believe you me, wine history has never tasted so damn exciting.
Without further ado… get to know your grapes!!
Saperavi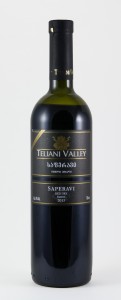 There's a reason Saperavi is Georgian for "paint" or "dye." This juice is inky, opaque, and intense. Plus, it's one of the oldest red wine grapes in the world.
Plavac Mali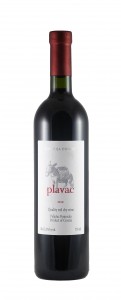 The "little blue" grape is Italian Primitivo and California Zinfandel's favorite cousin. It's nothing if not easy to love, with fresh red-fruited charms and a food-friendly balance.
Muskat Ottonel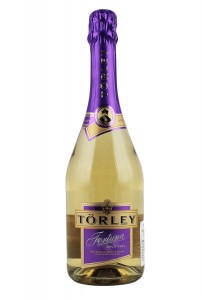 There is no better smelling grape than those in the Muscat /Muskat / Moscato family. Her exotic whiffs of gardenia, ruby grapefruit, and nectarines are virtually irresistible. Add bubbles to that hedonistic party (ahem.. Törley Bubbly) and it's unstoppable. This is straight up breakfast wine.
Grüner Veltliner


"Gru-vee" as it is affectionately called, is the most important grape varietal in Austria. It makes bracing white wines with signature lime, mint, and white pepper flavors.
Refošk

Known as Refosco by the Italians, this ancient Istrian red grape has a real gulpy red fruit character and smoky paprika-inflections. Refošk grapes have been helping people blissfuly wash down anchovies and meat since the 1500's.