On April 27th of 2016, Regis Minet, a winemaker in Pouilly-sur-Loire, painstakingly placed 500 candles around his vineyards. He lit them all as night fell, a final effort in battling the below-freezing temperatures, hoping the candles would provide enough heat to protect his crop.
"If it were -2°C, it would have worked," Denis Jamain, a neighboring winemaker in Reuilly added, "but the temperature dropped to -4°C." Regis Minet lost 80 percent of his crop to frost that night.
Bad weather and lower yields have been a recent trend but the 2016 vintage was especially challenging. Hail, frost, drought and heat-waves attacked vines in troublesome amounts, drastically changing quantities, prices and the future growth of wineries.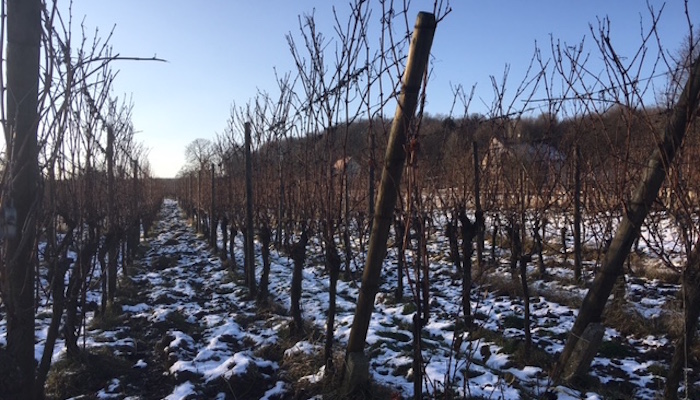 In the Loire Valley, winemakers faced losses of 60 to 80 percent. Michel Brégeon, a renowned producer of Muscadet, could not make his single-appellation wines from Gorge and Clisson nor any reserve cuvees. Instead, he had to blend whatever he had left and label it as simply Muscadet. This means charging $18 a bottle versus $30 — a huge loss. Others, like Pierre and Catherine Breton of Chinon, had to modestly raise prices in order to make ends meet.
While the frost lowered yields early on in the season, torrential downpours in late spring led to problems with mildew followed by a 3-month drought and high temperatures. Throughout the year, Denis Jamain of Domaine Reuilly constantly fought against mildew, then watched the vines struggle without water and eventually had to pick out grapes that were burnt and scorched from August temperatures.
Further south in Burgundy, a combination of frost and hail devastated the vintage. Domaine Diochon in Moulin-à-Vent in Beaujolais noted, "the hail only lasted for 20 minutes but stole 80 percent of our production!" In Meursault, Jean-Marc Roulot would almost prefer hail, "Frost is far more depressing than hail because it happens so early in the season. You still have to do so much work that year, with knowingly little in return."
[pullquote align="right" cite="" link="" color="#0396ec" class="" size=""]"Do not expect normal. There is no normal, not anymore."[/pullquote]
In Chablis, Isabelle Raveneau admitted that the 2016 vintage was one of the most damaging. For them, their Montée de Tonnere parcel was hit the worst, which provides wine for a third of their estate. As is the case with many growers, a lot of their vineyards are concentrated in one spot, which hail can wipe out with one short storm burst.
To survive, some winemakers have started buying grapes. One of the benchmark producers in Beaujolais, Mathieu Lapierre, bought fruit from a nearby grower in the Julienas cru. This means a new wine altogether for the domaine, which is exciting news for those fanatics who already have a hard time getting their hands on his coveted wines. However, for the marketplace in general, these new wines and expansions might offer more confusion and the series of destructive vintages in Burgundy might add further complications to ownership.
In fact, very few winemakers in Burgundy today live solely on the grapes they own. Even heralded vigneron like Coche-Dury needs to buy fruit or rent parcels from other growers. The concept of "estate fruit," is becoming one of the past.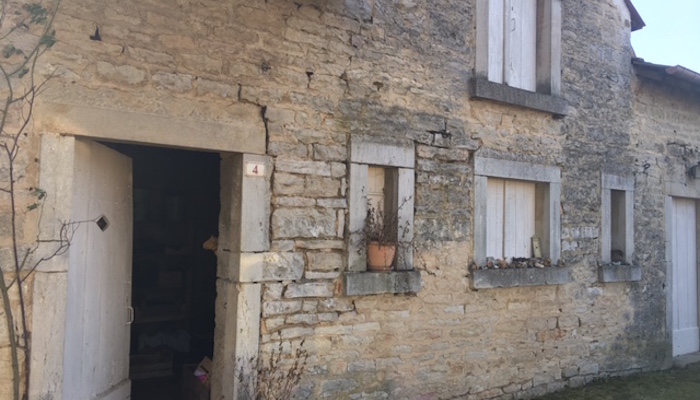 Although the final quality of the 2016 year was exceptional in the Loire and Burgundy, the challenges and low yields left many with empty pockets and heavy hearts. But what about other regions in France, ones that are traditionally sunnier and warmer?
In May 2016 I was in Alsace for the 50th anniversary of André Ostertag's family winery. This is historically one of the driest regions in France, but we were caught in relentless rain for days. At the party, André confirmed it was the rainiest spring he had seen since the domaine started. For more than two months it poured, this extreme moisture leading to the largest crop they had ever seen.
While visiting the southern Rhône valley, Daniel Brunier of Domaine du Vieux Télégraphe hosted a dinner at his house. There, he mentioned that 2016 was an extraordinary vintage, "even for my olives," he added while popping one in his mouth. Indeed, the olives were absolutely delicious but with them came a certain bitterness. Knowing that 2016 was such a difficult year for so many, the fruit was somehow unenjoyable.
Perhaps consumers will have to look to the southern Rhône, the Languedoc, Alsace and the New World in poor vintages. In these distressing years, it will be interesting to see how the market changes. With so little Burgundy available, the rule of supply and demand has already driven up costs. It is only a matter of time before the bubble bursts and cheaper alternatives, easily found, are embraced. This might put many struggling winemakers in Burgundy and the Loire out of business.
When I stood in the humble home of Franck Follin-Arbelet in Aloxe-Corton, I could hardly believe his Romanée Saint Vivant Grand Cru cost upwards of $1,000 a bottle. His modest surroundings did not imply wealth but rather the life of a farmer. I quickly learned that it was made in tiny quantities, the profit hardly covering land taxes. When asked what to expect from Burgundy after years of bad weather, Francks steely blue eyes sparkled, he sipped on a glass of his pricey wine that barely pays the bills and added, "Do not expect normal. There is no normal, not anymore."