When pairing wine with brunch, there is a middle ground to be located somewhere between "STFU and drink whatever" and spending hours with an Encyclopedia Brittanica sized wine list. Before any pairing can go down, brunch must first be partitioned into its proper categories, and we can go from there.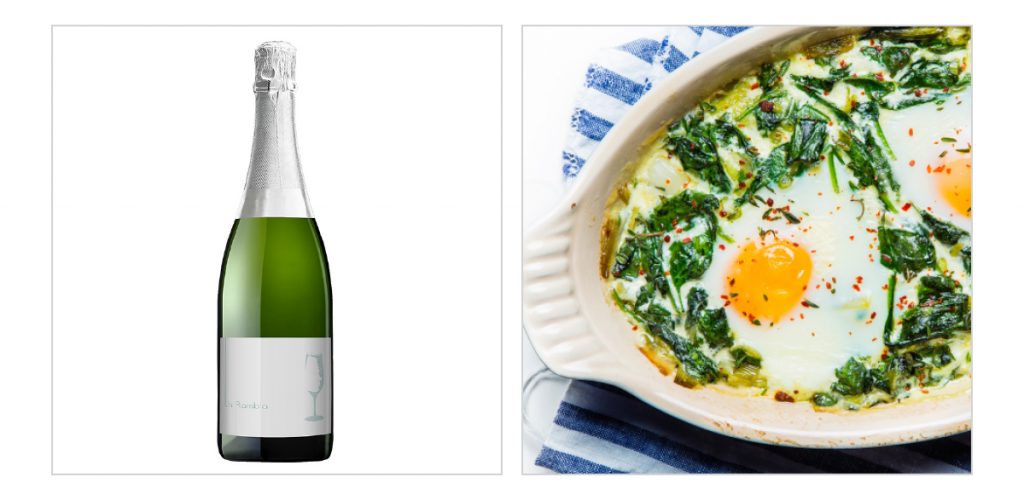 1) The "Goes With Everything"
If there were one ubiquitous choice, it would be sparkling wine. Sparkling is a natural choice for day drinking of any kind, brunch included. However, eggs are sneaky. They're a simple food, yet difficult to pair due mostly to their richness. Sparkling makes a perfect choice because its high acid content combined with the actual carbonation lifts the palate in a combative effect against the egg's rich texture. A sharp Spanish Cava, a Crémant de Loire or Blanquette de Limoux all offer excellent value and lively flavors that won't overpower the cacophony of brunch ingredients you're trying to corral.

2) The "Trying to be Healthy"
Opting for that mixed green salad with a slice of quiche or frittata? First of all, who are you kidding? That was you microwaving Totino's pizza rolls at 3am. But we won't spoil the fantasy; you're on your pedestal of clean eating for the next hour or two and feeling smug. Grüner Veltliner or a dry Muscadet would be ideal quaffs to match your mood and your cuisine. Grüner is a lean, mean white with twinges of fresh green herbs and often a nice pop of spice on the finish. A Muscadet Sévre et Maine from the coast of France's Loire Valley is a slightly saline, minerally white with bracing acidity that will cut through anything.

3) Carbo-loading
Try to resist all you want, but about twice a year you need to indulge in that stack of fluffy buttermilk pancakes, that Belgian waffle or that brioche french toast and then pretend it didn't happen. Drench 'em in butter and syrup while you're at it. This pile of flour and sugar you're about to devour is a different kind of rich- sweet rich. Matching sweet with sweet is a valid approach to the carb-loading: a dry or off-dry Riesling is a great accompaniment. Their pronounced fruit content (think pears, apricots, peaches) will pick up the sweetness, yet naturally high acid will leave your palate refreshed and enlivened when you go for the next bite. Cue nap.

4) Spicy
A personal favorite brunch choice is something with an element of spice- Huevos Rancheros or the Mexican-themed egg burrito are two classics. Although you can tell from this list that I have a clear preference for low alcohol, light white wines when it comes to brunch, we're veering off that course. A spice-laden brunch is the perfect opportunity for a slightly chilled red wine, like a Gamay Noir or a Cru Beaujolais. Psych! Those are actually the same grape. But if you happened into an Oregon Gamay, it would be labeled as such, whereas French Gamay would be bottled by its region, Beaujolais.