Peter Eastlake is a sommelier based in California. He fell in love with wine at age 21, and quickly made a name for himself as a young tastemaker. He managed and directed many cellars and picked wine on a national scale until he finally realized his dream and opened up two wine shops in the Bay Area. When he's not sipping on delicious vino he does stuff like organize Wine Lands, a wine festival within SF's Outside Lands music festival. In 2013, Food and Wine named him Sommelier of the Year.
Peter not only helped us pick some of the finest California wines out there for you, he also gave us a few tips on where to drink in the Bay Area, and Oakland in particular.
3354 Grand Ave, Oakland, CA 94610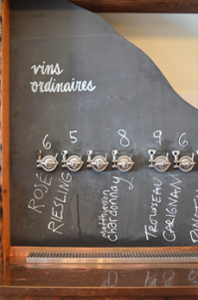 Ordinaire is a wine shop & bar that focuses on local wines made by "small winemakers with high standards." Most of their wines are made from organic grapes, with very few additions in the winery. Aside from tons of natural wine, they offer cheese and charcuterie to cover (in their words) "life's basic necessities."
This is the spot for casually sitting around drinking, the people are laid-back, young and excited about wine. On Thursdays and Fridays they do "bistro" nights, which are not to be missed. You'll be in good company too, lots of wine & restaurant folks hang around Ordinaire.
376 Grand Avenue, Oakland, CA 94610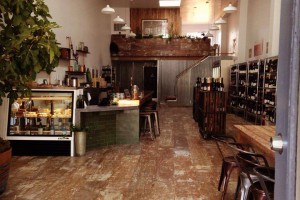 Bay Grape is a wine shop & bar that is all about the neighborhood, community and the larger Oakland oenophile population. They host a lot of event nights and do structured classes, too. The owners themselves are the sweetest people and they are really committed to their neighborhood, Adams Point. The majority of their clientele is within walking distance. Bay Grape has an unmistakably Oakland vibe.
Like us, they firmly believe in "the power of sharing good beverages and food—and in their capacity to create opportunities for members of our community to share experiences, stories, skills and laughter." Need we say more?
3348 Grand Avenue, Oakland, CA 94610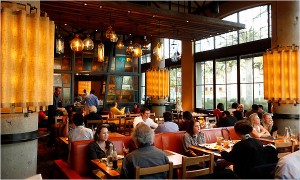 Boot & Shoe Service is a restaurant that takes their wine and their pizza very seriously. It's a deadly good combination when done this well. Pizza is easy to pair with wine, and also allows one to drink a wide variety of juice. All good news. To boot, they've got a sharp and knowledgable staff. For those winos with artisanal pizza proclivities, this is your spot.
1517 Shattuck Avenue, Berkeley, CA 94709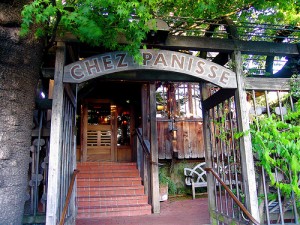 Alice Waters' Chez Panisse has carved out a place for itself in West Coast culinary history, and for good reason. Supposed to be the kitchen in which California Style Pizza was born, Chez Panisse is undoubtedly one of the loci of good eating on the West Coast. It's got the best wine list in East Bay, and perhaps one of the best anywhere.
It's an all organic, all locally sourced joint- with an ever changing menu. If it's an innovative meal and a great bottle you're after you must try out Chez Panisse. For ultimate satisfaction, try it on Monday nights when they have a late night steak deal.
3917 Grand Avenue, Oakland CA 94610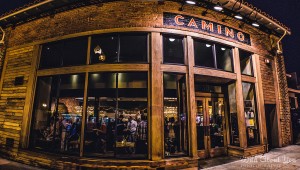 Camino is a restaurant dedicated to serving up an ever changing set of sophisticated and diverse dishes. Moreover, they know just how important it is to complement their gourmet cuisine with excellent wines. Their wine list matches their menu nearly perfectly, which makes for a full night of gustatory matches made in heaven.
1580 Solano Ave, Berkeley, CA 94707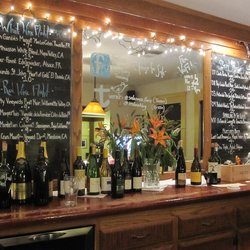 The wine bar at Solano Cellars features a list that changes every Tuesday, alongside a rotating selection of cheese and charcuterie. Their focus is to offer limited production wines (the good stuff that's hard to find) from California winemakers.
The well-attended tastings hosted there have secured soft spots in the hearts of many a sommelier and enthusiast. Add to all this the fact that every Monday there's a happy hour from 4-8, and you've got yourself one hell of a watering hole.
If you're a Californian or just in the area, these spots are not to be missed. Take Peter's word for it.