For a city so close to the most famous wine regions in the country, San Francisco has its fair share of expertly curated wine selections from around the world. The upper echelon of wine bars in SF take it to another level of customer experience (a term techies certainly learned from the wine industry, and not the other way around) beyond an endlessly creative wine list. With plenty of wine bars to choose from in a city that loves to imbibe the stuff, here are the ones that are truly bringin' it: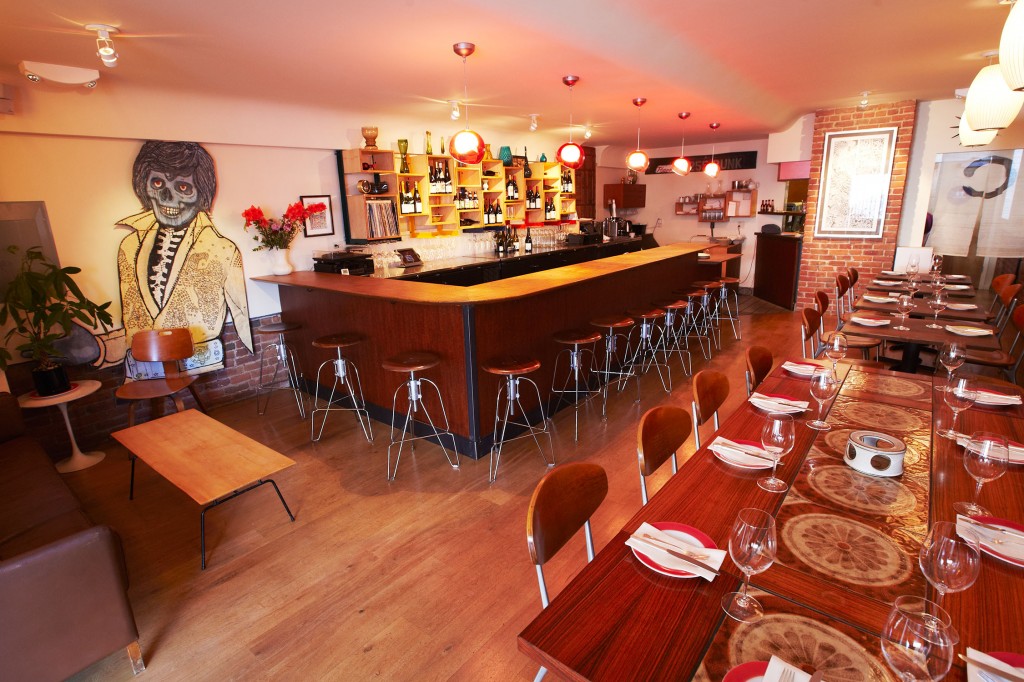 3565 20th St
20 SPOT is an inviting space that in the heart of San Francisco's busy Mission district. Its post-war décor, brick accents and soft lighting make it the absolute perfect place to shake off the workweek and settle comfortably into the weekend. Choose from a nice mix of old- and new-world wines, as well as a daily menu of honestly prepared bites that pair wonderfully with the wines. Even more impressive, the bar is crafted entirely out of eucalyptus, the exotic tree species so famously planted in San Francisco's lush Golden Gate Park.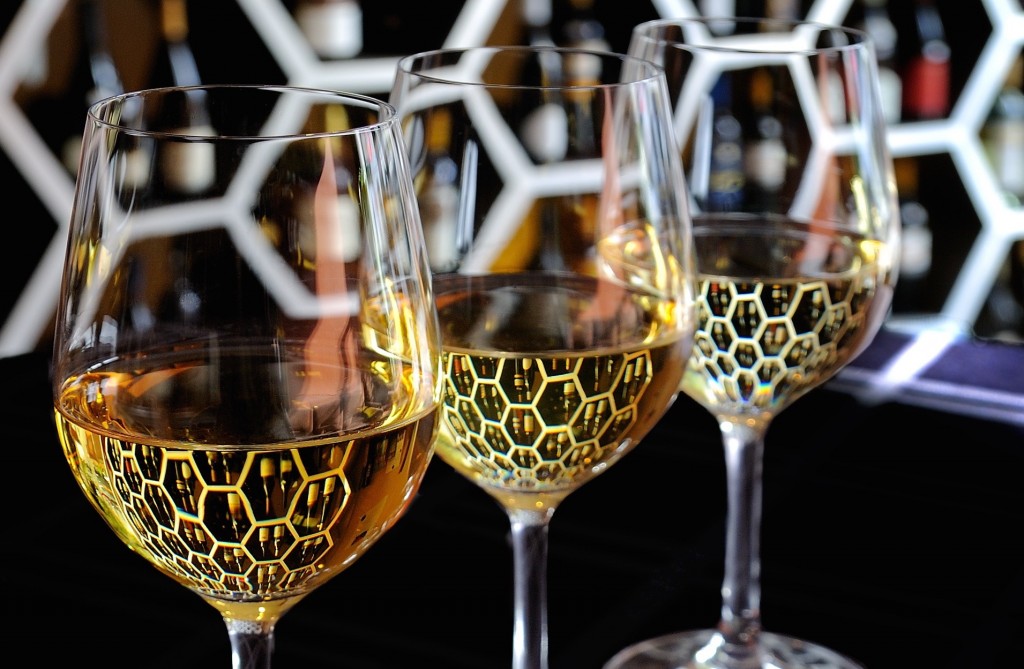 3330 Steiner St
Always looking to add small and unique wines to their extensive list of bottles, flights and by-the-glass options, certified Sommelier Christopher Potter and his partner Leah Lidsky are self-proclaimed wine geeks. Here, the food and wine pairings are innovative and fun, the atmosphere is light and inviting and you will easily lose track of what round you're on while watching the old movies projected on the wall. Does it matter? Order another!
545 Irving St
In the Sunset, a neighborhood that's notoriously cold and foggy (even when it's warm and sunny), Inner Fog is a beacon of warmth, charm and wine. With lots and lots of wines by-the-glass or bottle and a constantly changing selection of small-production wines, Inner Fog has established a reputation that goes beyond the Sunset. And, an unbeatable happy hour to boot: Warm up on weekdays after work in this artsy neighborhood spot and have a charcuterie plate with a $5 glass of wine.
2696 Geary Blvd
The first thing you'll notice at Tofino, at the crossroads of the Inner Richmond and Laurel Heights (a stretch of San Francisco that has been too-long devoid of wine bars), is that it's an impressive space. With incredible high-vaulted ceilings and 2,500 square feet of decorated floors, the building was once home to a bank (an awesome and ostentatious architectural wonder of a bank, that is!). Today, it's simply the setting for a wine bar and merchant that entices customers with a selection of over 30 wines by-the-glass and more than 700 bottles available for retail.
458 Grove St
Birba is a Hayes Valley wine bar that stands out among the rest. Its rustic décor is simple, stark and white. The wine list and menu are much more than appealing – you'll want to try everything. The experience here borders on surreal, and its smallness adds to the allure even more. Even if you're here only to drink some of their unique wines, don't skip dessert. The salted caramel pot de creme is a dream.
108 Carl St
The highly acclaimed Claudio Villani hails from Italy, but seems to be a guiding hand for wine menus across San Francisco – from Incanto to Quince to Perbacco to now, InoVino, his latest establishment. Here, it's definitely all about the wine. A wall of wine bottles sums up the décor, and an extensive, mostly-Italian wine list proves they're not joking around at this Cole Valley hot spot. Luckily, they offer discounted wines, cocktails, and bites during their Monday through Saturday aperitivo hour (English translation: happy hour).
476 Castro St
In the heart of the Castro, Blush! Wine Bar is a cozy, chic spot filled with all the warmth and bustle you'd look for in your favorite wine bar. Expect a surprising selection of wines from around the world, adorably eclectic décor (hey, it's the Castro) and live music on Thursdays. Settle in here for a drink or three before catching a show at the historic Castro Theater across the street.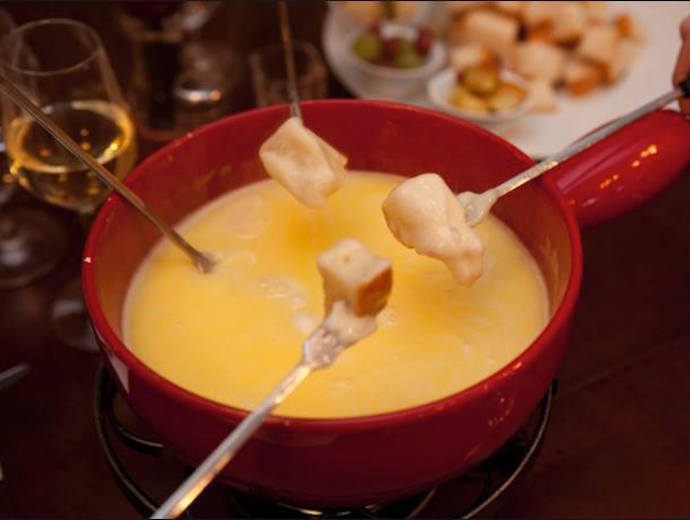 1551 Dolores St
Noeteca is a café-wine bar that sits on the edge of Noe Valley and Bernal Heights, delighting customers from breakfast until wine o'clock. They tweet menu changes every single day, so you know you're getting the freshest, most creative dishes they can come up with. Also, their wine list has a number of recognizable classics with the fun of a few more adventurous options. They don't keep late hours (typically only open until 9 or 10 p.m.), so it's best enjoyed if you're in the mood for a bright bistro and a Croque Josephine. Intrigued?
234 Townsend St
This small SoMa wine bar is offering up incredible selections from France and beyond, and the staff is knowledgeable and ready to please, and you can sample wines with a variety of flights, including a French-only flight and a tasting based on what wine director Mark Bright is drinking now. The simple décor and lively atmosphere scream, "We're serious about great wine, but let's just chill like old friends while we drink it."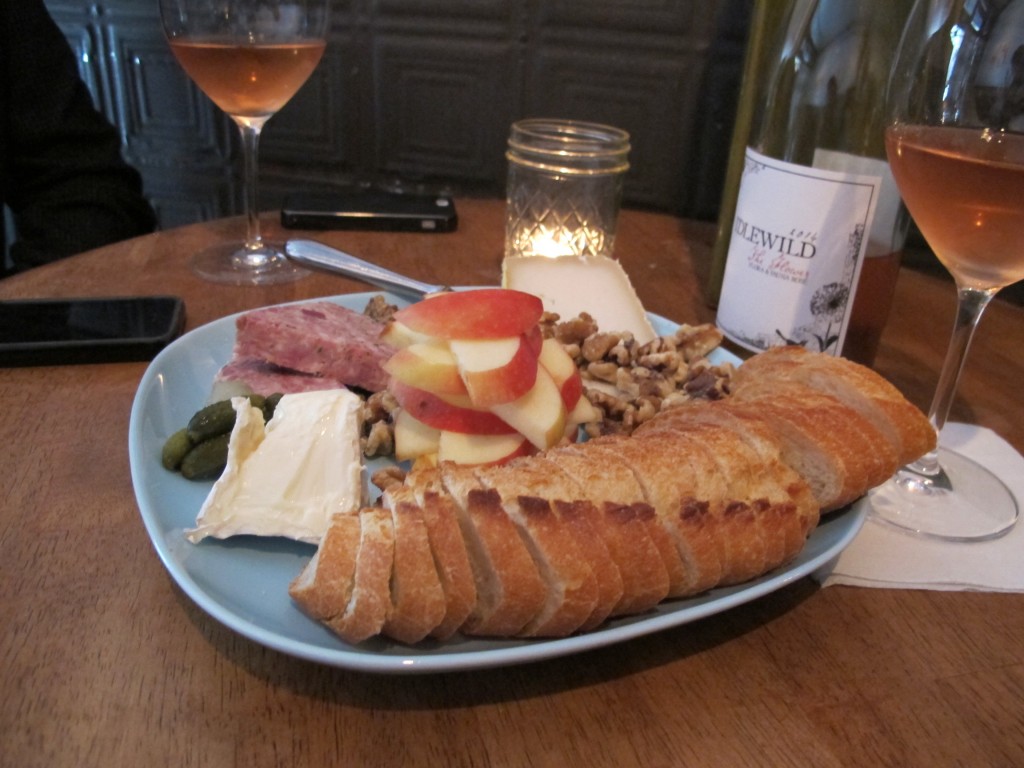 45 Rose St
Dark green interiors and bold, colorful art classify the quirky interior space of this Hayes Valley wine treasure. It's tucked back away from Market on a quiet, unassuming street, which only adds to its underground vibe. The wine selection is incredibly global, offering bottle and by-the-glass options from four continents. It's great for a chill evening with friends or a date (the art on the wall is a great conversation starter!). And also, the cheese.