Dozens of the most noted and revered personalities in the wine game descended on central Virginia in late October for the Virginia Wine Summit and accompanying tours and tastings. With Barboursville vineyards, Trump Winery and Richmond's tony Jefferson Hotel serving as backdrops, Food and Wine editor Ray Isle provided keynote remarks, as Master Somms Kathy Morgan, Andy Myers and Jarad Slipp watched on.
In its third year, the slammin' Virginia Wine Summit is organized by the commonwealth's wine marketing office with assistance from Jay Youmans, the owner of D.C.'s Capital Wine School who just narrowly missed this list (something for which I'm sure he's thankful). Here are my top five bro crushes after what essentially turned out to be three days of straight boozing on world-class wines from Virginia and beyond.
Anthony Giglio, Author and Media Personality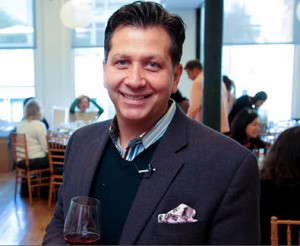 Something that's impossible: Not being taken with Anthony Giglio, a New Jack City wine writer whose work has been featured in Details, Food and Wine, Travel + Leisure and Esquire. Italian to the bone, Giglio provides sharp insights in a charming, witty fashion. The guy flat-out commands the room, whether he's trying to or not.
Beyond penning several books, Anthony recently signed on as the wine director for The Centurion Lounge, a network of premium airport lounges by American Express. In that role, he interacts with members and provides vin-related recs. One night, as he told a wine summit crowd, a guy emails him, basically saying, "Dude, I'm in a bathroom, date's outside at the table, need to know what wine to order." Giglio responds the next morning, "Dude, just now seeing this. Hope you didn't wake up alone."
Classic.
Neal Wavra, Co-founder of Fable Hospitality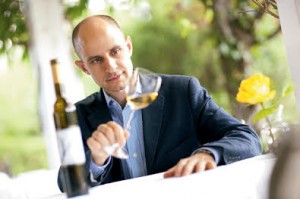 There was a precise moment during the summit when all eyes fell on Wavra, and it happened to be as the badass somm was nothing more than an observer during one of the break-out panels. (He served as an expert panelist at a later seminar.) In typical Wavra fashion – unassuming but confident, in control – the food and wine extraordinaire stood up to lend his voice to a session that pitted D.C. and New York somms against one another in a friendly competition.
After just a couple sentences, the 100ish-person audience was fixated on Wavra, as he waxed poetic about the seductive nature of Virginia wine. He spoke of crafting his alluring wine list at his former spot, the Ashby Inn in Paris, Virginia, to best showcase the commonwealth's wines. By the time Wavra was finished, the room boomed with applause – all for a guy who was just talking off-the-cuff, speaking truth about how to open the eyes of wine newcomers.
Frank Morgan, DrinkWhatYouLike.com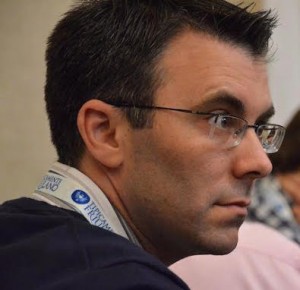 Frank Morgan doesn't sleep. There's just no way. A legal and privacy expert in the aerospace industry by day, Morgan operates the DrinkWhatYouLike.com blog and hits vinous events in his spare time.
Morgan's blog isn't some half-ass journal. Instead, it's a serious effort that highlights wines New World and Old and provides history and insights from vintners and industry leaders. One of the most down-to-Earth (though maybe a bit sheltered. #Tinder.) and stand-up dudes I've met in the industry, Morgan is rapidly gaining respect and awareness among winemakers across the region. Rightfully so.
Maximilian Kast,Wine Director at Fearrington House (N.C)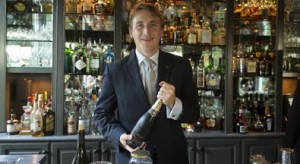 In my book, you get points for being a genuine cat. On that front, Max Kast deserves every damn point under the sun. Homeboy is one of the nicest guys you'll meet, and he just happens to know more about wine than, oh, 99.5 percent of the population. Of course, he'll never tell you about it unless you ask. (With me, for instance, he was more interested in talking national politics and his family's ancestry.)
The wine director at The Fearrington House resort in North Carolina's triangle, Kast recently placed second in the Guild of Sommeliers TopSomm 2014 National Finals, and he was named Rising Star Sommelier for the Carolinas by Stafchef.com in 2013.
If you ever have the pleasure of connecting with Kast, ask about some family and patriarchal tales. Same goes for Giglio. You'll be rolling all night.
Jenn Knowles, Wine Director at The Jefferson Hotel and Plume (D.C.)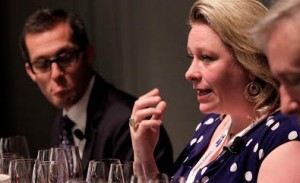 OK, OK, so Jenn's not a bro — that ain't keeping her off this list. Anyone who can consistently hurl insults at newly-met assholes, take two drinks to your one and still rattle off obscure and delicious wines deserves a nod here.
Plus, she laughs at all my jokes.
The wine director at The Jefferson Hotel and Plume in D.C., Knowles was named the New World Rising Star Sommelier by StarChefs for her work at Rubicon in San Francisco before making her way back east. At the summit, she led several panels and displayed an almost-unmatched breadth of knowledge about varietals, vintages and outside-the-mainstream juice. Any oenophile living or passing through D.C. would be well-served to seek out a glass and conversation with Knowles.
***