In Paris, the wine bars are as diverse as the wine itself. There are wine shops that double as wine bars, where you can purchase bottles to go but also drink bottles on the spot. There are restaurants with accompanying wine bars perfect for indulging in a bottle or three, marrying the pleasure of creative culinary nibbles with restaurant-quality wine lists. Then there are caves à manger, which serve fantastic, and often boutique, wines with cheese and charcuterie plates. If you find yourself heading to Paris, wandering hidden streets and discovering secret wine spots is, of course, the thing to do. But, in the meantime, here are a few local watering holes to get you started.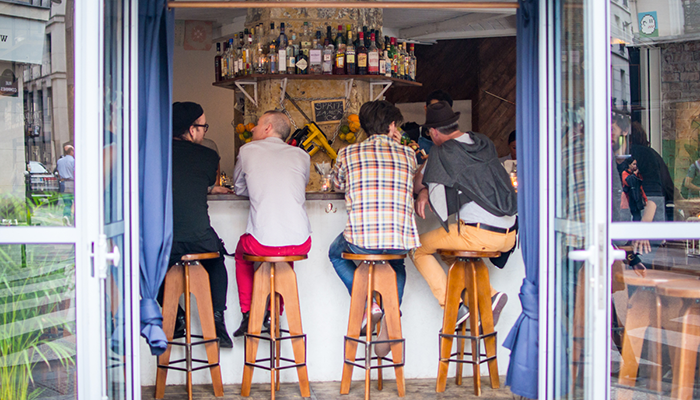 Grab one of 20 seats at the distinctive hexagonal bar at this Le Marais neighborhood spot, and order something French by the glass or bottle. Le Mary Celeste is the kind of place where you can chat to your bartender and fit right in as a local, even if your French is subpar. Come for the drinks and the casual eclecticism but, dear god, don't leave until you've had the oysters.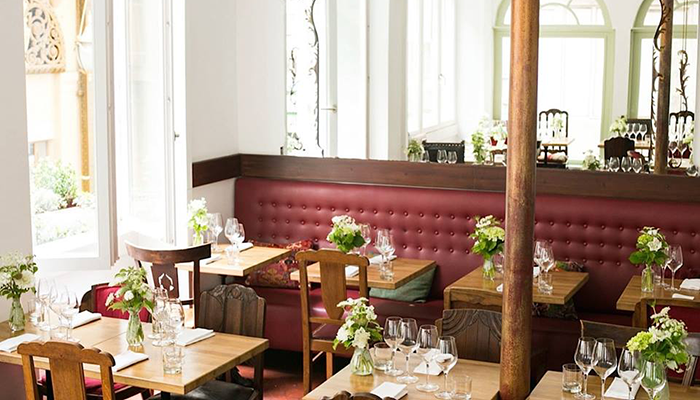 Finding Verjus is half the battle. The highly praised (and tough to book) parent restaurant is a floor above the bar, tucked back into a picturesque dead-end alley near the Palais Royal. The simple wine bar is down the steps and through the gate. You'll sense a classic, easy feeling here, as if you'd been invited to have a glass in someone's updated wine cellar. It's easy to slip into evening-long conversations here over oodles of fantastic French wines and just-right small bites and charcuterie plates.
You can choose one of a dozen or so wines by the glass at this friend-run cave à manger. Or, if you dare to try a bottle, you'll be sent next door to choose for yourself from the hundreds of bottles stored in the bar's cellar. They'll cork it for you, and you can enjoy it over belly laughs on the charming outdoor patio. As the most welcoming bar on this list, Le Barav is truly a gathering place for neighbors, complete with small, sharable plates.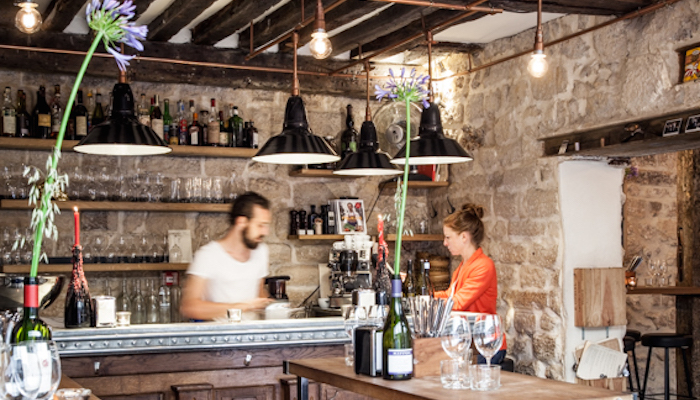 Another wine bar sister of an acclaimed restaurant, Frenchie Bar à Vins is the way to score creatively prepared small plates without fighting for a reservation. This haven of old stone walls and simple, unassuming décor is located across the street from the original Frenchie restaurant in the Sentier neighborhood. The food here is the draw, but the wines by the glass and atmosphere are seductive—that is, if you arrive just as it opens and you can find yourself a quiet corner away from the crowds.
If you're visiting Paris in October (and who doesn't love Paris in the fall?), wander up to the neighborhood of Montmartre. Here, the streets light up with wine, food, and celebratory atmosphere for the annual harvest festival. Sample wines from dozens of local vineyards, and tour the small but mystifying Clos Montmartre. It's the only vineyard left in Paris. Tended to by the city's Parks and Gardens department, this block-wide vineyard is surrounded by city streets, homes, and Parisians going about their business, but its wine is auctioned off every year with proceeds that go to charity. This year, the baby of 2015's growing year is a lovely pale rosé that will be sold and celebrated at the festival in October.