Choosing the right gift for that special wine-o in your life can be a challenge. Sure, you could just buy them a bottle of wine, but they have so many of those already! To make things a little easier on you this holiday season we've put together a list of totally unique stocking stuffers that we can (almost) guarantee the gift-receiver at hand doesn't already own.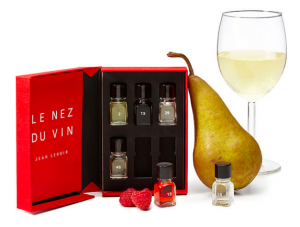 This little set of aromatic vials would be most appreciated by the budding wine-o. It comes with 12 different scents commonly found in your glass of vino as well as an instructional booklet to help you identify what exactly you're smelling.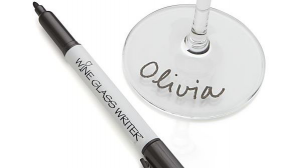 Wine charms are soooo two vintages ago. These metallic pens are not only handy for labeling individual's glasses, but you can also use them to coordinate your own wine tasting by labeling each glass with its contents. Or you can just draw tiny little doodles all over your own glass, whatever floats your boat.

Question: Who has time to wait for their wine to chill? Answer: No one. This little nozzle instantly chills wine as you pour! All you have to do is store it in the freezer when you're not using it, but it'll keep the cold juice flowing for over an hour once you take it out. It's perfect for a picnic or those who have limited space for an extra bottle in the fridge.

The Corkcicle Air is the Swiss Army knife of wine tools: it's a chiller, aerator, pourer and stopper all in one little instrument. It doesn't get much more efficient than that.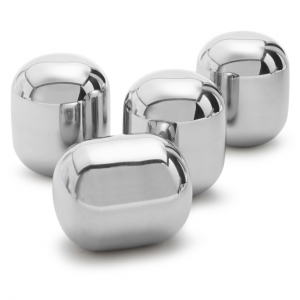 While ice cubes may seem like the move in terms of chilling your wine fast, it will also inevitably leave you with a watery, tainted glass — and no one wants that. Much like whiskey stones, these little guys will chill your wine without compromising the taste. Plus, they look totally chic.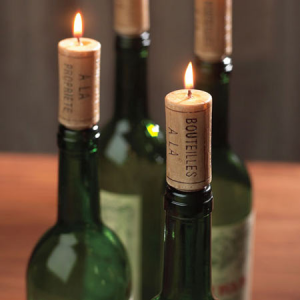 Take your candelabra game to the next level with these wine cork candles. They sit perfectly in the mouth of any empty wine bottle and look sneakily like a real cork! To make things even more fun, they're scented to smell like a nice glass of merlot for a full-on wine immersion.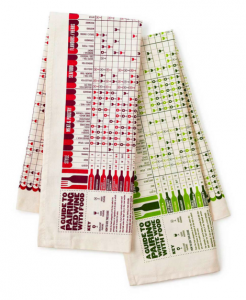 These two wine towels (one for reds and one for whites) have so many pairing suggestions even the most seasoned drinker will be impressed. 68 wines matched with 56 foods means over 3,800 pairings to try. And helpful or not, you could always have another set of dish towels on hand.