As Cinco de Drinko approaches… wait, that's not what its called? Drinko de Wino? Ok. Cinco de Mayo is almost here and you can't possibly miss out on the charms of this glorious holiday.
Of course, the preferred activities on this day are eating and drinking. True, you eat and drink almost every day, but this is your chance to go big and guilt free. Plus, why not celebrate the Mexican army's big time victory over France way back when?
Many will argue that it's impossible to pair wine with Mexican food. As it turns out, the folks who say that are just wrong and stupid. Here goes:
Breakfast- Huevos Rancheros + Bubbly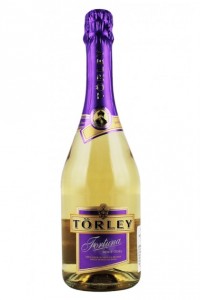 This is the start of a good day. I mean, what else would you drink with breakfast besides bubbly? Did we mention you can't go to work on Cinco de Mayo? You can't.
Creamy egg yolk is cut nicely by the high acid in a Champagne. Got some roasted corn salsa kickin' around? The slight toastiness of Champagne will make for an excellent pairing. You can't go wrong with this combination.
Snackin'/Lunch-  Ceviche + Vinho Verde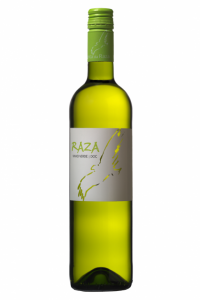 Never made ceviche? Its as easy as pie. Easier, actually, since it doesn't require cooking!
Ceviche is any seafood that is "cooked" using only the acid from a citrus fruit. It's one of the best, most fresh-tasting and SIMPLE dishes you can find. Diced seafood (shrimp is a great bet) and a flavorful bath of lime juice, cilantro & green chiles + about 4 hours in the fridge = heaven.
To drink? Vinho Verde! One of Portugal's many gifts to the wine world. Vinho Verde translates to "green wine," which indicates that the grapes are picked when they are still young and a little underripe. Usually made with slight effervescence, they gleam with notes of bright citrus, green apple, fresh flowers and a streak of salinity. They're low in alcohol, so you can sip on them all afternoon and not lose your composure.
Siesta
You can't eat or drink when you're asleep. Take a nap, dammit! You've earned it.
Dinner- Tacos & Red.
Post siesta, you can now begin your main course! Tacos!
We'll start with what not to do: steer clear of red wines with high alcohol and/or high tannins. Heat from alcohol + heat from food do not pleasant bedfellows make. Tannin can accentuate spice, making for an abnormal sort of reaction in your mouth. Not quite what we're going for.
The key with tacos of any kind is to find a light red with enough fruit to withstand the heat. A youthful Tempranillo, a smooth Cotes du Rhone blend or even a young Malbec are all great comrades. If you're going to go totally nuclear on your mouth and spice your tacos up to an 11, substitute a slightly sweet white wine like Riesling. You're gonna need it.
Once these meals have concluded, pat yourself on the back for all your hard work and move on to the tequila.