With the arrival of the Summer Olympic Games, how about some blood, sweat and tears of your own. OK – maybe that's taking things too far, but how about some serious games with some serious friends, or foes, and maybe a few red wine spills on the carpet. And we're not talking just any games. We're talking back to the board with some wine in the mix. Let the drinking games begin.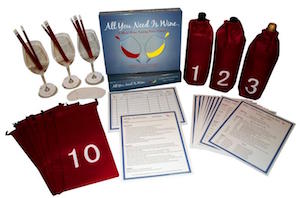 For the chill group of friends
This game meets the loose definition of a game, but it's perfect for your friends who are really just more interested in relaxing while they sip down some wine. All You Need Is Wine – A Blind Wine Tasting Party Game! really says it all. (Note: friends aren't included in this game, so you do need those). Gather up your wine-sipping pals and have some good relaxing fun while you find out who among you is a secret wine somm as you taste and rate your way through the disguised wines.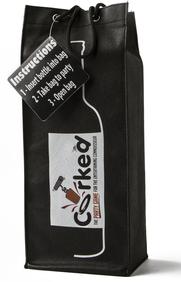 For the not-at-all-chill group of friends
We know not all friends are content to relax and sip wine – especially when it comes to games. Corked is for those other friends – the loud and obnoxious bunch that knows no limits, or embarrassment. There is no room for the timid when Corked is at a party. It is the ultimate game of charades as the two-person teams constantly change, everyone is involved and the wine drinking never ceases (perhaps bring several bottles). Plus, this game doubles as a great party gift because it's a wine bag and a game set all in one. And perhaps the best part, you can play with as many people as you want. Get the party started.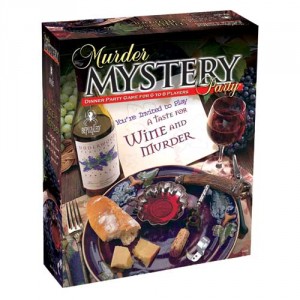 For the friends who take their games seriously (maybe too seriously?)
You need some serious gaming friends in order to play this game. No messing around here. There's been a murder and you need your wine-drinking, game-playing dinner guests to take on the challenge. I know you're thinking we didn't say anything about having to make dinner in the beginning of this post, but that's the cool thing about Murder Mystery Party – A Taste for Wine and Murder. It's a dinner party in a box. The game comes with 8 party invitations and a party-planning booklet with a menu – I'm sure your guests will be just fine with pizza if you really want.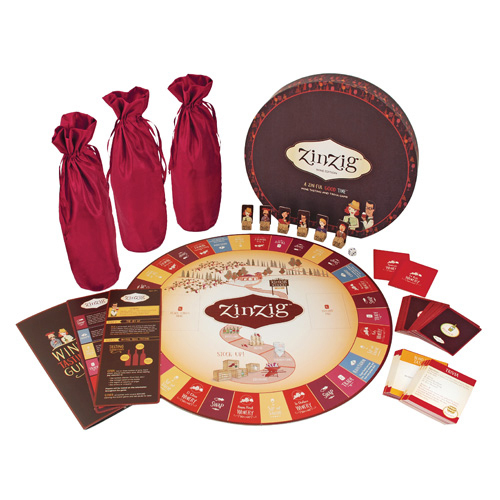 For the serious wine-drinking friends
Zinzig Wine Tasting and Trivia Game. This game isn't exclusive to the wine snobs in your friend group, but wouldn't that make the game that much more exciting? Zinzig is the trivia game on all things wine that challenges your mind and palate and will be the true test of your friends' wine knowledge and strategic skills.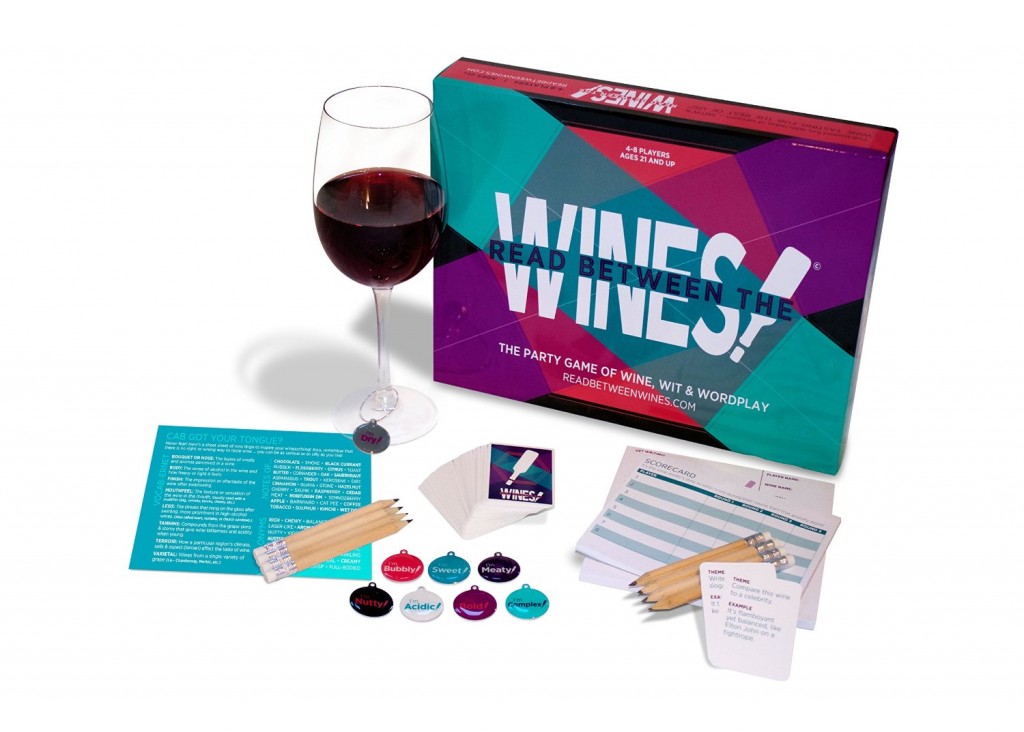 For the cheating, no-one-likes-playing-games-with-them friends
No one, and we mean no one, likes a cheater. While we normally wouldn't condone even sharing your wine with these "friends," this might be just the right game for them. Read Between the Wines! The Party Game of Wine, Wit & Wordplay is a game all about wit, and something tells us your cheating friends have a few tricks up their sleeves that could make this game all the more interesting and fun. Heck, this game even comes with a "Vocab-ernet" cheat sheet of its own. So gather your witty, cheating, sneaky wine-loving friends for this fun take on a wine tasting game. No wine knowledge necessary when you're as sly as a fox.
thebacklabel occasionally features products that we think are totally awesome. We do sometimes partner with these brands in order to make our coverage possible and may also receive a share of your purchases.