We love pizza. Probably more than the average person, actually, and as a result we look for any opportunity to express our love for those cheesy slices of Heaven. Here we have complied some of our favorite (and only the classiest) ways to wear our pizza love proudly on our sleeves (or shoes, as the case may be).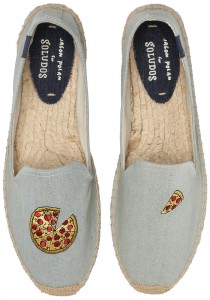 Designed by illustrator Jason Polan, these shoes are pizza-loving and fashion forward. We really can't think of anything else we'd rather be wearing on our feet this summer.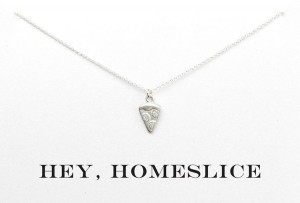 If you're looking for a more subtle or elegant way to wear your love of pizza, this one is for you. This cute little necklace from Dog Eared is simple and refined – and would also make the perfect gift for any pizza loving friend. And let's be real, if your friends don't love pizza you should probably find some better friends.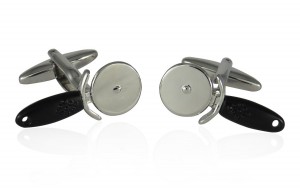 A sneaky and fun way to dress up any plain old button-down, these cufflinks aren't too showy while also getting the point across (you love 'za).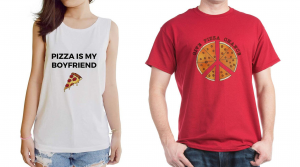 As any true pizza fan knows, pizza is their one true love. These shirts make it clear that you are all pizza, all day, everyday.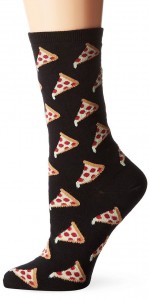 What's more fun than these pizza socks poking out from beneath the ankles of your pants?? Nothing.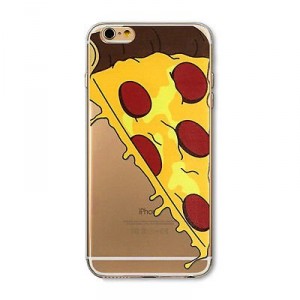 Since you only use your phone to order pizza anyway, you may as well make it look like a pizza too. Just to keep things consistent.