Here at thebacklabel we like to think that we have slightly more eclectic taste than your average wine drinker. Which is why we wouldn't adorn our glasses with anything short of unique. Here you will find the most ridiculously great wine charms the Internet has to offer us. For the truly stylish, we recommend collecting them all so you shall be prepared in any and all occasions.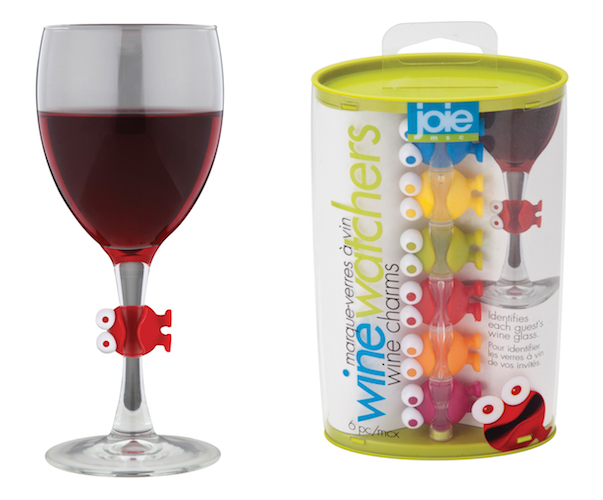 These guys are all, "DON'T YOU TOUCH THIS GLASS UNLESS IT'S YOURS!" They take their job very seriously and they're freakin' out about it. Just choose your favorite color and know the Wine Watchers have got your back.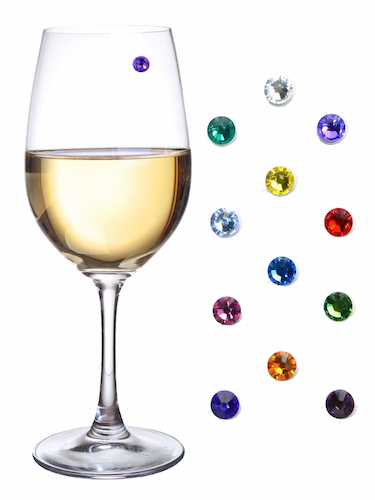 For those that prefer to keep things chic, these magnetic crystal charms are the way to go. They come in twelve different colors so you and eleven of your classiest friends can all have one. Or you could just use them to label all twelve of your drinks. Depending on the type of night you're having.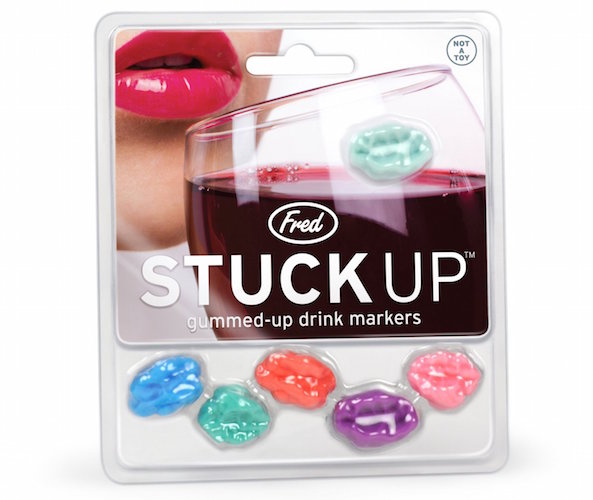 On the other end of the spectrum we have these lovely bubble gum markers complete with suction cups on the back so they will stick to your glass like an actual piece of gum (they will also come off super easily)! Nothing makes your wine taste better quite like a weirdly realistic looking neon piece of fake gum stuck to the bottom of your glass.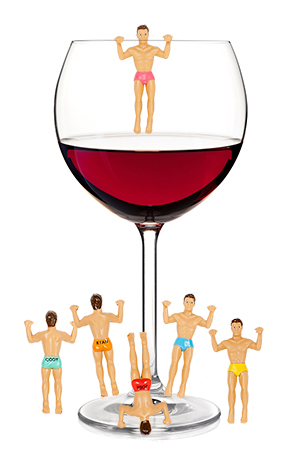 Got no one to drink with? No problem – Josh, Ryan, Cody, Brad, Chad and Mitch have you covered! These little dudes will hang on the edge of your glass and keep you company all night long. Who needs "real" friends anyway?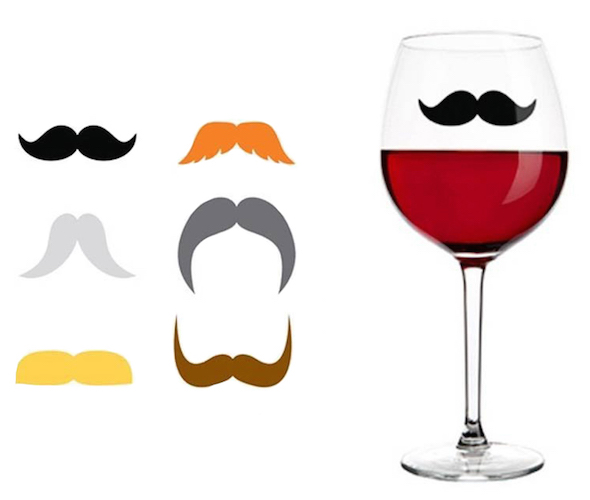 For those with a good sense of humor, these mustache markers are for you. They're a unique way to say, "Hey, keep your lips away from my 'stache!" as well as offering ample Instagram ops.