How do you hit all of Charleston's best restaurants in just 48 hours? As anyone who has spent time in that city knows, you don't.
But here's the thing: In Charleston, not even a month is ample time to take in all the city's culinary treasures. There's no need to feel like a slouch if you have to save a bistro or two for the next trip.
Last month, a "Holy City" first-timer and I pulled off one of the most logistically-impressive (and gluttonous) feats of all time. OF ALL TIME. With our too-short stay in mind, we managed to eat and/or drink our way through 16 restaurants in 48 hours.
Ranking our top 8 experiences seemed a bit unfair — kind of like being forced to rate the best of '99 Burgundys. Still, it's 2015, and listicles make the world go 'round. So here you are, the tops from our 16-in-48 venture: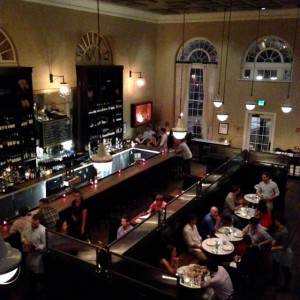 From the moment we walked in, we were at home. We had just indulged in dinner at Pane e Vino (No. 4 on the list), so we were strictly bar rats seeking a glass or two and some oysters. That mattered little to the hostesses and servers. To them, it didn't matter whether we were coming in for a glass or a celebratory feast. They were swift, attentive and engaging. My glass of Ploussard was a quaffer — one that helped me find my second wind while my date savored her oysters. As told by the picture, the old bank building's decor and vibe is nothing short of immaculate.
In a city where the next "it" restaurant arrives each new season, I worry classic joints like Poogan's will get lost in the shuffle. Thankfully, I left our visit knowing Poogan's will be just fine; all they have to do is keep pushing out plates like our scallop appetizer and a just-for-us, soy-free salmon and broccolini entree with a sweet tea glaze.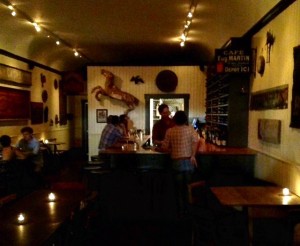 Unfortunately our time at Bin, an entrancing little wine bar removed from the hubbub of Upper King, was limited due to its closure that Saturday (July 4). However, a last-second decision to end Friday night at Bin ensured the newcomer at least a taste of the Old World ambiance. Operated by a chill husband-wife tandem, Patrick and Fanny Panella, Bin 152 is a must-hit for CHS oenophiles.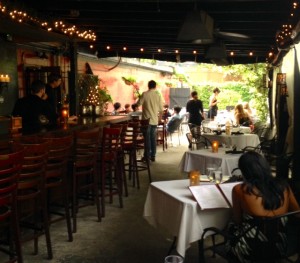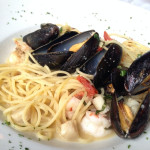 A hidden gem — at least it was in my College days — Pane e Vino's authentic Italian atmosphere and cuisine was the ideal kick-off to the trip. A French rosé, clean seafood and a cool breeze flowed through the whimsical courtyard, as we braced for what was on the horizon. Such as …
"This has more of a New York vibe," my New York-native companion said adoringly. The Kanicado Stack and sushi rolls were among the freshest tastes of the weekend, and the charming bartenders again walked us through what was safe for a soy allergy. O-Ku, with its dim lighting and subtle Asian decor, finds the sweet spot of being hot and happening without trying too hard.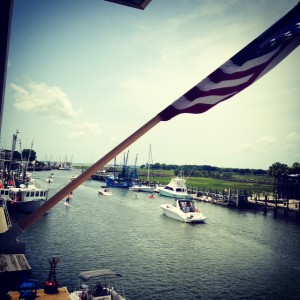 Red's Ice House is the black sheep on this list. It's basically a beach bar on Shem Creek, just several miles away from the peninsula (downtown), but look: Any place that offers waterside seating, a world-class Orange Crush and dolphins swimming out to sea deserves some love.
A solid Sunday brunch. The biscuits and gravy alone ensure Husk's places on the list, while the wine offerings were all-encompassing yet adventurous. I do question whether the ubiquitous publicity is working against Husk, due to the expectations it sparks, but the experience was overall a delight, in no small part because of the impeccable service.
As long as it's around, Cypress' bar will be one of the classiest, most alluring places to have a drink in the city. The cocktail list is inventive, while the menu and bar bites are Sinatra standards on a plate. Like all the great culinary cathedrals, Cypress boasts a distinct, architectural conversation piece: the two-story-tall wine wall.
(Honorable mentions: Belmont, Vendue Art Hotel and The Blind Tiger.)