It's the dead of summer. And no matter where you are we're certain that you wouldn't say "no" to a little pool party action right about now. To help bring you one step closer to making this dream of dreams a reality we've compiled a list of only the best pool party provisions so that when you finally do take the plunge, you'll be ready.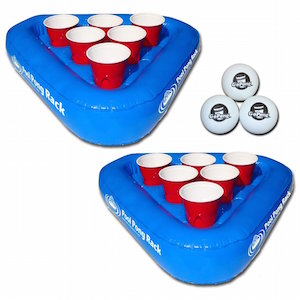 Here it is. The game we've all been waiting for. Just when you thought beer (or wine!) pong couldn't get any better – pool pong is here! Rack 'em up and get playing. And when the game is done you can use your floatable pong device as a drink holder. Party on.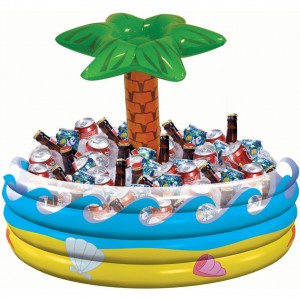 Forget your roll-able plastic cooler, that thing takes up so much space in the garage (if you're lucky enough to even have a garage to store it in). This inflatable palm tree cooler is ten times more fun and can be deflated for when the party is over. Although we hope the party never truly ends.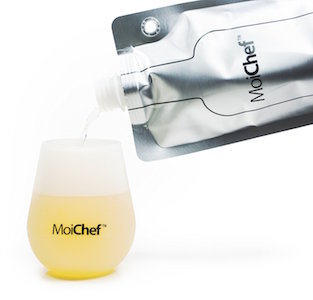 Everyone knows glass by the pool ain't cool and these silicon stemless glasses are the perfect solution. You won't have to worry about smashing them as you cannon ball into the water (but please try not to spill your vino) and they come with a foldable and reusable aluminum wine carrier to pour your bottle into so you don't have to worry about that glass container either. All of your problems: solved.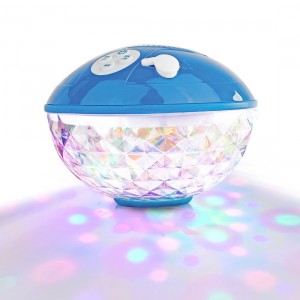 Have you ever thought to yourself, Man I wish I could listen to thebacklabel's juice jams underwater while also being surrounded by flashing lights? Now you can! This underwater speaker uses Bluetooth to hook up to your phone, computer, etc. to blast your tunes underwater while the disco lights flash in time with the music. Welcome to the future of pool parties.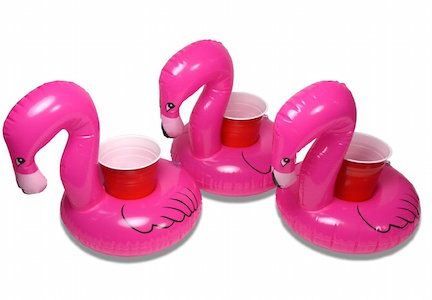 How hilarious would ten of these little guys floating around your pool look? Not only are they amusing, but they're totally utilitarian! Always keep your drink close at hand – and lookin' good – with these little guys or just float them around for your own amusement. We won't judge.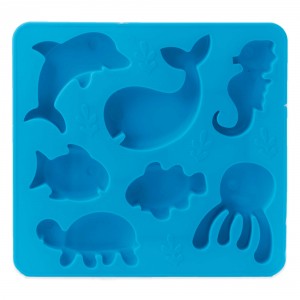 When opting for a summer cocktail use these under the sea ice cubes to make things just a little more festive! They come in seven different shapes (our favorite being the seahorse) and if you're feeling extra fancy you can use them to make wine ice cubes so that your drink doesn't get watered down. Unless you've already gotten pool water in it, in which case we can't help you.